Jay Z and Roc Nation Planning Business Partnership with The NFL
Posted on August 13th, 2019
by Victor Chiles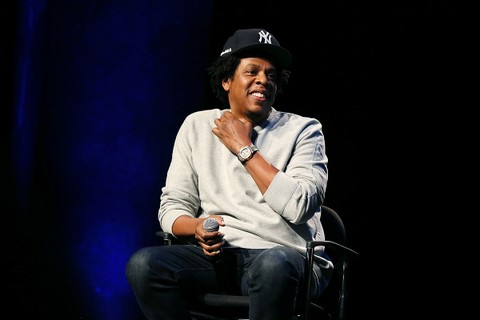 The NFL has announced a business partnership with Jay-Z's Roc Nation. According to NBC Sports, the NFL is trying to expand its footprint in the music and entrainment business. Roc Nation will be supervising the NFL on the selection of the musical acts for their Super Bowl halftime show. The company will also be involved in the production and promotion of new music by the league. This wouldn't be the first time Jay-Z has delved into the professional football legaue. In fact, Roc Nation Sports currently represents a few NFL players including Saquon Barkley, Ndamukong Suh, Todd Gurley, and more.
From a business standpoint, this alliance could be a smart move for both sides. Essentially the NFL is using Roc Nation as a way to bring more high-profile entertainers to its events. As for Jay Z and Roc Nation Sports, joining forces with a $15 billion corporation would be a great move for the agency, as it is considered the biggest pro sports league in America.
This partnership could also be a way to end the long-running controversy between the NFL and the national anthem protest lead by former quarterback Colin Kaepernick. With Kaepernick still haven't returned to the NFL, Jay Z partnering with the NFL may assure that the blackballing of Kaepernick may finally come to an end.
According to sources, Roc Nation is planning to hold a press conference on Wednesday to further discuss the nature of the deal.