Civil Selects: Asiahn, Jimmie Allen, Dylan Reynolds & AlunaGeorge
Posted on December 18th, 2018
by RK Jackson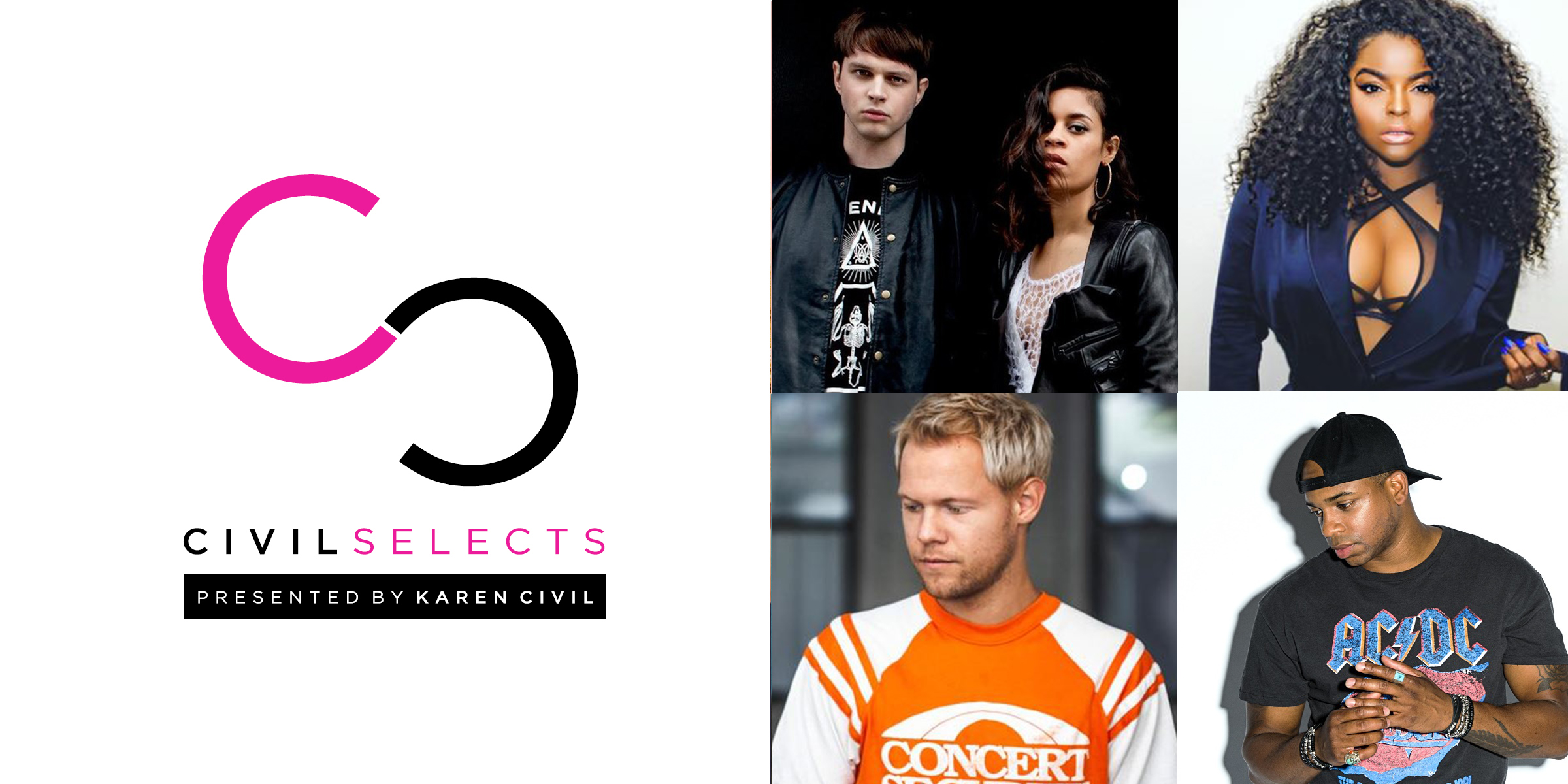 Wrapping up the year in style, our final Civil Selects of 2018 brings some diverse sounds from R&B, Country, and Alternative. Let us know what you think of these groundbreaking new artists below. Add our official Civil Selects: December playlist on Apple Music to stay up on all the artists we've featured.
Artist: AlunaGeorge
Track: Cold Blooded Creatures (ft. Bryson Tiller)
Hot Take: Producer and Singer/Songwriter duo, George Reid and Aluna Francis have become darlings of the European tour circuits and have staked their claim in the US with their latest project ChampagneEyes released in October solidifies their progressive R&B sound. 'Cold Blood Creatures' features R&B mainstay Bryson Tiller offering up a vocal to the production.
Artist: Asiahn
Track: Lost In London
Hot Take: Asiahn (pronounced Ahh-zee-yahn) has built her reputation behind her pen, but the three-time GRAMMY nominated songwriter has been tipping the scale with original music of her own. 'Lost In London' follows up the single 'NOLA' both named after love lost and found in world cities. An extremely well-written song that is more than a vibe from an artist we're watching.
Artist: Jimmie Allen
Track: Best Shot
Hot Take: Our first ever Country feature, Jimmie Allen made history recently with the longest-leading debut from a solo male on Country airplay since 2001, one of only two Black Country singers to ever complete this feat despite the genre's roots.
Artist: Dylan Reynolds
Track: Real Love
Hot Take: The Pittsburgh native debuted this heartwarming track last month where he also honored his friend, the late Mac Miller. 'Real Love' is described as an intimate ode to finding comfort in vulnerability with a person.