Cardi B , TI & Chance The Rapper are set to be Judges for new Netflix Music Compentition Series , 'Rhythm & Flow'
Posted on November 13th, 2018
by Derêka K. Bennett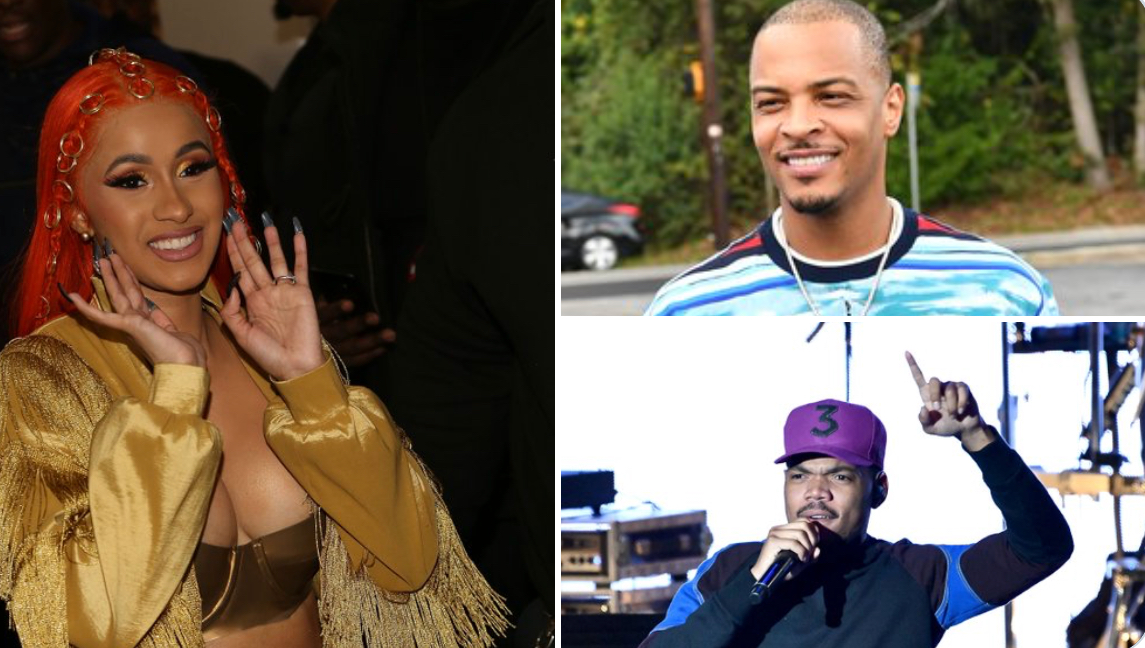 Netflix announced its new music competition series with next year's Rhythm + Flow, which eill be produced by John Legend and Jesse Collins among others.
Cardi B, T.I., and Chance the Rapper will lead the first season of the hip-hop-centric series as its three main judges. Additional artists and other industry leaders will be announced soon. The series will take place across multiple cities and is aiming for a fall 2019 release. The first season will consist of 10 one-hour episodes.
I'm thrilled to share this news!

.@iamcardib, @chancetherapper, and @Tip are helping undiscovered hip-hop artists pursue their dreams as judges in Rhythm + Flow, @Netflix's first music competition show set to debut in 2019. pic.twitter.com/ZbOn6gN0ko

— Strong Black Lead (@strongblacklead) November 13, 2018
Atlanta, Chicago, and New York are the few cities  that have been confirmed for shooting so far, and for each season stop, guest judges from those respective cities will contribute to the proceedings.