Stream: Machine Gun Kelly – 'Binge' EP
Posted on September 21st, 2018
by Lupe LLerenas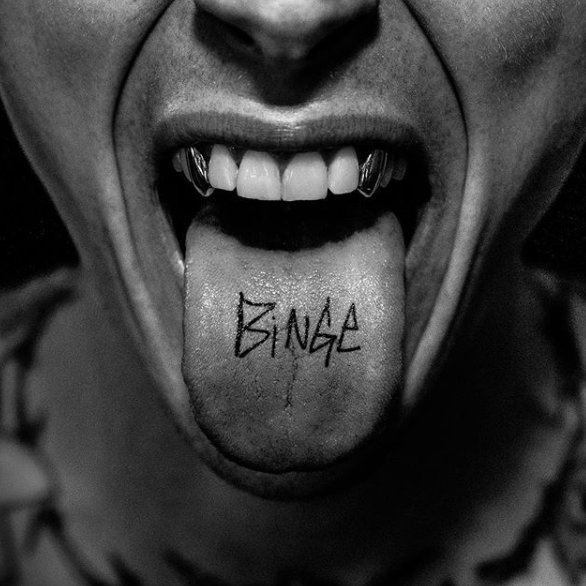 In the midst of his ongoing battle with Eminem, Machine Gun Kelly has dropped a new EP titled Binge. Planned way before the initial diss from Eminem on his surprise album Kamikaze, MGK's latest response has come in the form of a Breakfast Club interview where he goes into detail about the beef and where he thinks Em has the problem with him.
The Cleveland rapper revealed the black-and-white artwork on social media earlier this week, which features a close-up photo of his tongue with the word "Binge" inscribed on it. This new project is his first one since his 2017 Bloom.
Take a listen to MGK's EP, Binge below.