Stream: Pusha-T – 'DAYTONA'
Posted on May 25th, 2018
by Lupe LLerenas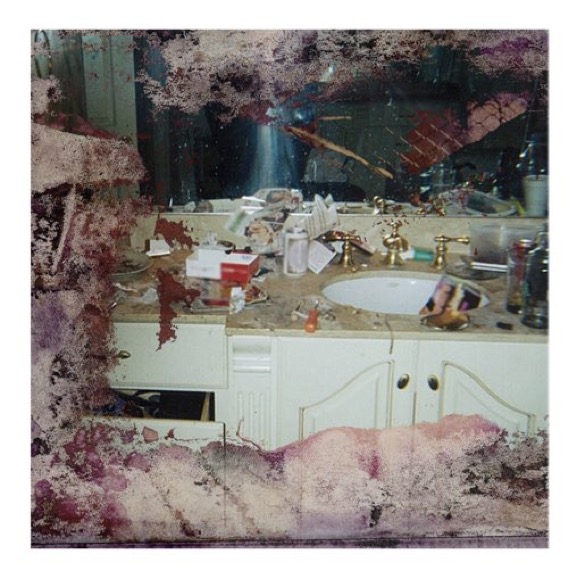 It's finally here! After much anticipation, Pusha-T has dropped DAYTONA. The album features 7 new tracks with guest appearances from Kanye West and Rick Ross.
Earlier today (May 24), Pusha joined Angie Martinez on New York's Power 105 to talk about working on DAYTONA with Kanye, including the fact that Ye spontaneously changed the project's cover art the night before.
According to Pusha, Kanye paid $85,000 to license the picture. After hearing the price, over the phone at 1 a.m., the G.O.O.D. Music CEO says he told Kanye, "Hey, I don't want to pay for that. And I wasn't even going to ask you to pay for that. We picked what we picked. It's here, it's ready." Pusha says Kanye responded, "No, this what people need to see to go with this music. I'ma pay for that."
Kanye's idea for the cover was to feature a 2006 photo of Whitney Houston's bathroom full of drug paraphernalia, which is the same year Houston filed for divorce from Bobby Brown. The image was released after Houston's death in 2012, and published by several newspapers.
Stream Pusha-T's DAYTONA below and let us know what you think.