Posted on March 27th, 2018
by Lupe LLerenas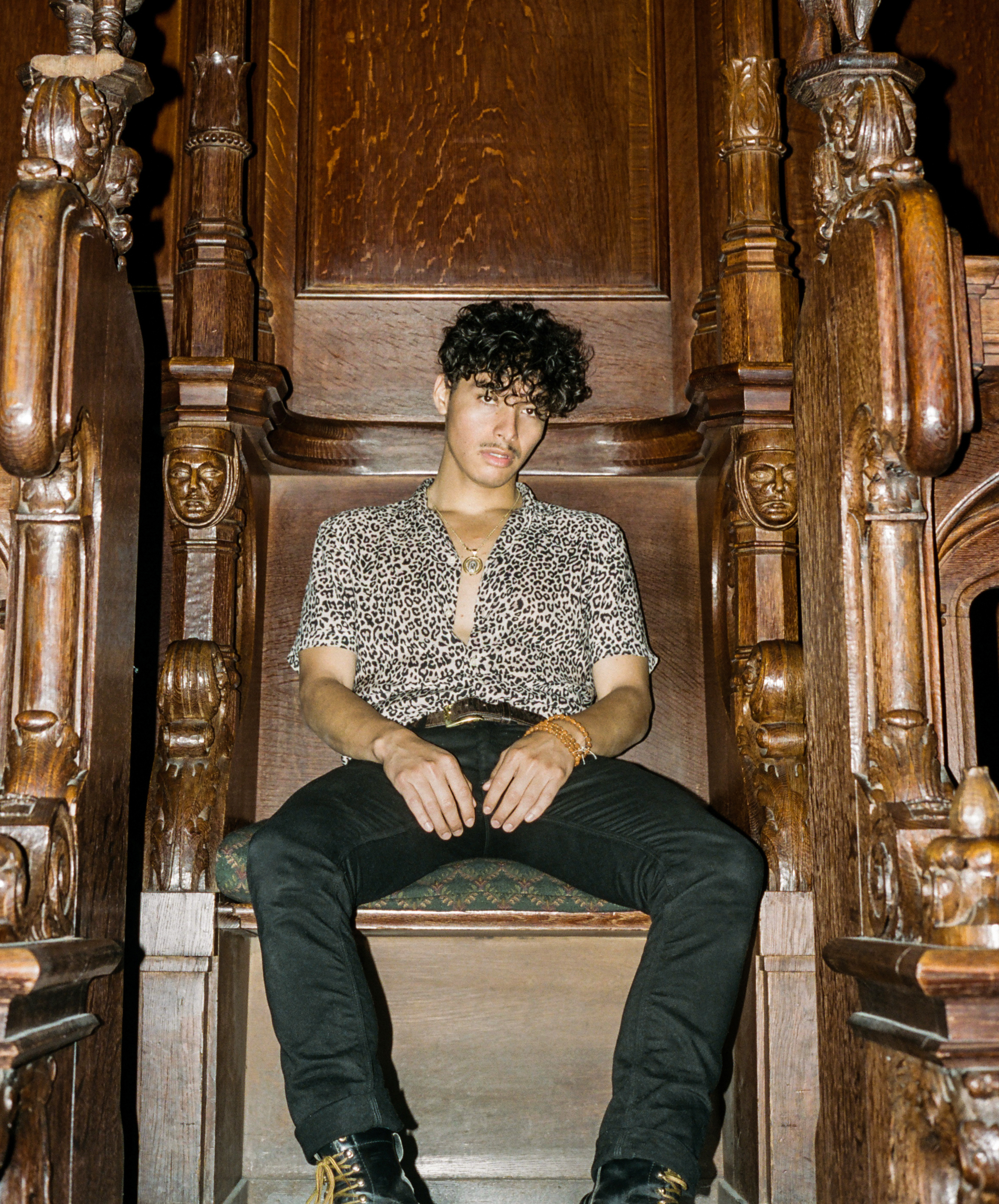 You were born in Peru but moved in Queens, NY, at a young age. How would you say Peru and Queens have influenced your music career?
A.CHAL: New York is home for the most part. Although I'm in L.A now but New York is where you have all the new cutting edge culture just brewing. Everything that is going down there for the graffiti to the rap and the fashion, became part of my life.
When would you say you started to take music seriously?
A.CHAL: I would have to say sophomore year in high school because my dad sent me to a private school since I was hanging out with the wrong kids while in public school. So when I would get bored I would go in my room and make music. I would also rent studios and spend a lot of time there. It was a form of escaping which allowed me to see that it was what I wanted to do.
You represent your culture so well in you music. Why is it important for you to show that side of you?
A.CHAL: It's important for me because I'm always staying true to myself and it's definitely a hard thing to do in this industry. Especially with the trends that are going on right now. I feel as if people think you have to be real street or do drugs to fit in but that's not the case. Also, my parents didn't raise me like that and that has to do a lot with my roots. So when I'm true to myself, I'm staying true to my Latin roots and my family regardless of any situation.
Your remix to "Love N Hennessy" with 2 Chainz and Nicky Jam is such a vibe. Tell me, how did that collab come about?
A.CHAL: I met Nicky Jam at the Latin Grammys and we hung out. Later he said he was a fan of the song so I was more than honored to have him hop on it. As for 2 Chainz, the producer who made the record had worked with him before so he linked us up but overall, it was so organic when it happened.