The Real Winner of Super Bowl LII Was The Hip-Hop Culture
Posted on February 5th, 2018
by Ashley Vance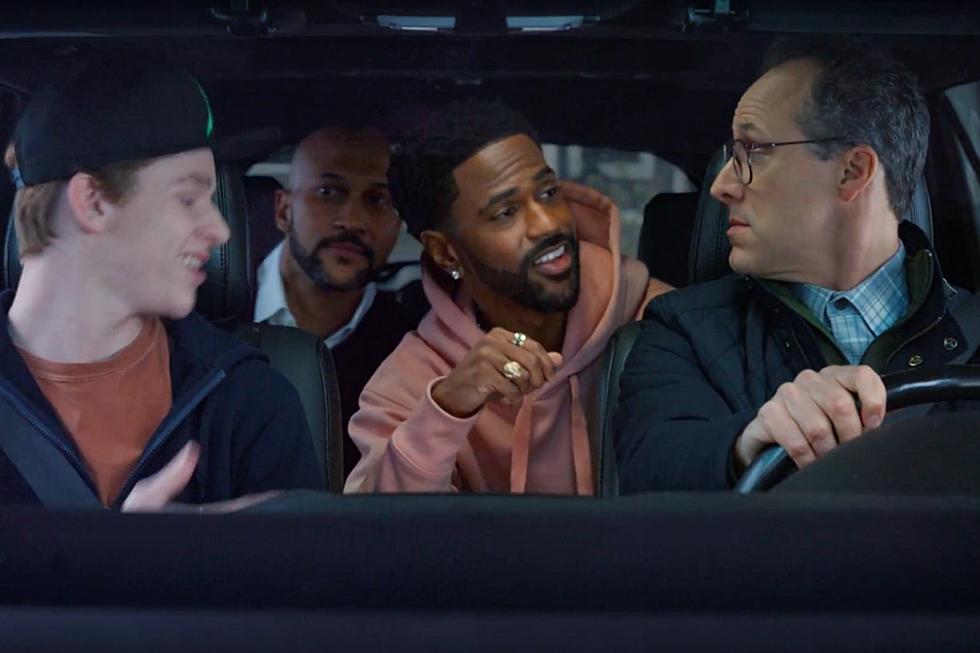 Last night, the Philadelphia Eagles defeated the New England Patriots becoming Super Bowl champions. But if you thought that the Eagles were the only entity to win big at SBLII, think again.
Hip-hop's growing presence in media and pop-culture expanded into Super Bowl LII, with most viewers deeming "the culture" as the true winner of the evening.
Over the course of a few decades, Hip-hop's natural swagger meshed with the toughness of American Football making it no surprise that the two domineering concepts are now forming somewhat of a symbiotic relationship. No, this is not a new concept – it's just one that's more apparent now than ever before. And considering the genre is currently number one in music streaming, there's no surprise hip-hop's becoming more and more popular in the mainstream world.
In light of this cultural journey, it's only right we make note of a few times hip-hop truly shined at Super Bowl LII, and trust, there was plenty. The number of appearances from rappers hit an all-time high this year, both random and well-planned. As Cardi B fills-in for Alexa in Amazon's new bit, Donald Glover stars in a new star Wars trailer, and Big Sean helps the Quicken Loans team decipher the meaning of 'Taking an L." Can you say, "For the culture?"
#Translation The rap singer took a loss and now he's okay again. 😂😂😂

Enjoyed working with some Detroit family @KeeganMKey & @QuickenLoans for the @RocketMortgage SB commercial. DETROIT!#UnderstandFully | #SuperBowl #Ad | pic.twitter.com/16xeYPhXwp

— Sean Don (@BigSean) February 5, 2018

One of hip-hop's biggest highlights of the night came from Doritos and Mountain Dew, who called on the rhyming skills of Missy Elliott and Busta Ryhmes to heat up (and cool down) their extremely creative commercial. What sells product better than a celebrity lip-sync battle? I'll wait.
#MTNDEWICE just crushed @doritos 💯🌬Team #ICECOLD @mountaindew pic.twitter.com/uIcGcSh0W3

— Missy Elliott (@MissyElliott) February 5, 2018
Not only were we seen — we were also heard. Hip-hop music was in just as high supply as celebrity appearances between game transitions and commercial soundtracks. We even received new music from Iggy Azalea and Quavo, who debuted their new track "Savior" with a commercial for Monster headphones. Yo Gotti also starred in the commercial, adding even more hip-hop flavor.
Fugees member Pras could't have timed his "Blacture" debut any more perfectly. The artist announced his new platform, a cultural hub "for all things black," right in time for Black History month. Thanks, Pras, for reminding us there are many different ways to invoke change. And thanks for doing it during sports' biggest night! Check out the website to learn how you can get involved.
What is Blacture? Glad you asked. https://t.co/d7UqxiouA8 pic.twitter.com/RM9fdtnXP3

— Blacture (@blacture) February 5, 2018
Let's put it like this: hip-hop was always a side dish, but never the main course. But thanks to the perseverance of our peers, we've proudly proven otherwise. Let's remember the Superbowlic milestone's that got us here, like Queen Latifah's appearance during the 1998 Motown Halftime show tribute, and The Pittsburgh Steelers' dedication to Wiz Khalifa's "Black and Yellow" in 2011.
Here's to pushing the culture forward!