Nipsey Hussle Helps Bring Back Los Angeles' Roller Rink 'World on Wheels'
Posted on August 12th, 2017
by Lupe LLerenas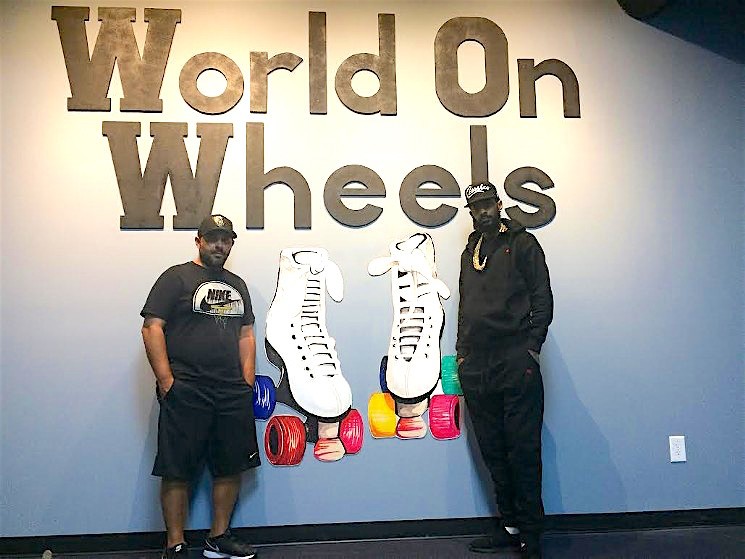 World on Wheels, the legendary Mid-City roller rink that shaped L.A.'s early hip-hop scene and became a haven for neighborhood youth before being forced to close in 2013, has reopened its doors, and all thanks to Nipsey Hussle.
"In middle school, it was the place to be. In L.A., you have to grow up fast, and this was one place kids could go to have a party and be safe," said Nipsey Hussle, who investment group S.C. Capitol Ventures helped finance the refurbishment.
"DJ Quik, Suga Free, Snoop Dogg — these were records you could skate to," the rapper adds. "People would make a record and go, 'Oh, that's for the rink.' You'd have your club record, your radio record and your rink record.
Tommy Karas, the nightlife impresario overseeing the renovation says that "it's bigger than skating, it's about creating a culture. I take it seriously — you're in a position to influence thousands of kids."
Thank you, Nipsey Hussle for bringing back a big part of hip-hop in Los Angeles!
Rapper Nipsey Hussle helps beloved Mid-City roller rink World on Wheels get rolling again https://t.co/LknrYfLrQS pic.twitter.com/PhUaJsnR0d

— Los Angeles Times (@latimes) August 11, 2017