DJ Khaled Share A Crazy Jay Z & Beyoncé Story & Gets Real On Birdman On Ebro in the Morning
Posted on June 19th, 2017
by Lupe LLerenas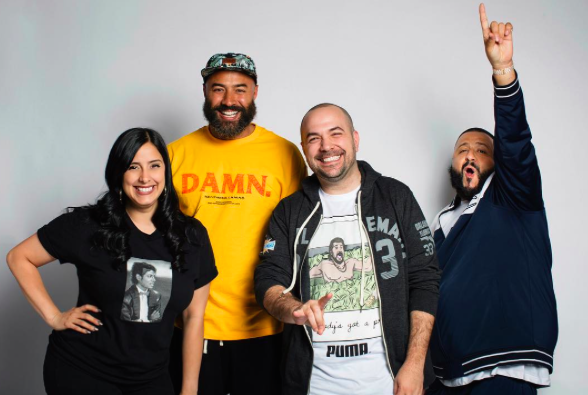 DJ Khaled is getting ready to grace fans with his upcoming album, GRATEFUL, and just recently the "We Da Best" rapper made a pit stop to HOT 97's Ebro In The Morning.
In the 44-minute conversation, the rapper and producer touched on several topics from clearing the "Maria, Maria" sample, wanting to work with Rihanna for years, saying how his album GRATEFUL will win a Grammy, to the details on his upcoming Jordan release. Khaled even tells the morning crew a detailed story on how he got Jay Z and Beyoncé to make the single "Shining".
Press play and check out DJ Khaled full interview with Ebro In The Morning below.