Jay Z Shows Love Across Hip-Hop in Celebration on Twitter
Posted on June 16th, 2017
by Shawn Grant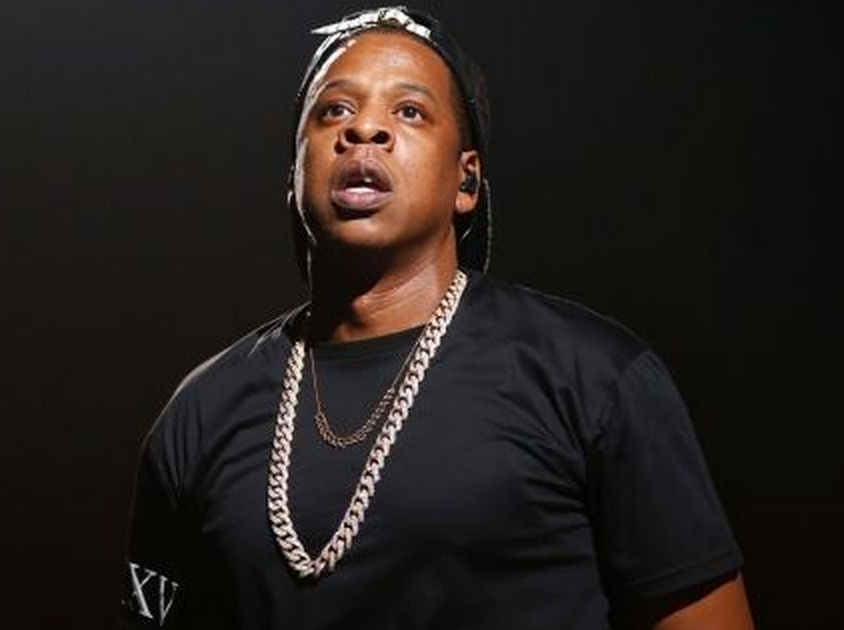 It's rare that Jay Z tweets. So when Hov hops on to let some thoughts off it's a must see event. Today (June 15) Jay was the first rapper inducted into the songwriter's hall of fame, one of the biggest accomplishments that any artist could achieve in the span of their career. While tributes emerged throughout the day to him from artists via his TIDAL platform, Jigga felt it was his turn to do the talking in a tweet spree that many questioned if he was drunk, which he says he wasn't.
Opening up his stream of tweets Hov thanked the support of many and went on to name those who inspired him. The usual suspects like The Notorious B.I.G., Rakim, Tupac, Nas, Kanye West were present in his thank you session, as well as those who will be mentioned with the greats soon like Drake, J. Cole, Kendrick Lamar and Chance the Rapper. But Jay didn't stop there, he showed that his ear is to what's going on now by showing love to Quavo, Playboi Carti and his insanely popular "Magnolia" and Tee Grizzly with the just as heralded "First Day Out." You name them, Hov loves them.
Check out the full love session below. Ladies and gentlemen, the GOAT.
Thank you to all the people that have inspired me . Rakim KANE KRS chuck cube Jaz Em Andre Nas big PAC cole kendrick chance jayE ..wait,

— Mr. Carter (@S_C_) June 16, 2017
Lauryn Nicki lite latifah common ye drake and meek . Run caz LL chainz cam tip (both of them) thought pharaoh , face . De la . Ice T. Wait

— Mr. Carter (@S_C_) June 16, 2017
G Rap .Mel . Kurupt . Lox. X . Q. Ab lupe. Mos. Foxy. Boss . Ross. Quavo Future Travis too many fuck this. All you!T grizzley song best out

— Mr. Carter (@S_C_) June 16, 2017
Shit did I say redman ? Ghost and Rae . Wu tang I beat Genius in a rap battle I think ha . Busta (him too) Treach . Thug . B a rapper too!

— Mr. Carter (@S_C_) June 16, 2017
Shit …Wayne , Juve BG Nipsey . Kim . Slaughterhouse (yes mouse too ha) Folarin MC eiht . Short . 40 . Mac dre this shit hard .Never mind

— Mr. Carter (@S_C_) June 16, 2017
Somebody find that reply I just hit please . I'm new on this . Anyway salute to anybody who made a song to feed their family or just vent .

— Mr. Carter (@S_C_) June 16, 2017
Thank you, this way

— Mr. Carter (@S_C_) June 16, 2017
Fuck ..50 cent big L sho ag nice and smooth Joe and pun . diggable butterfly esp…beanie young chris freeway SP okay for real this time .

— Mr. Carter (@S_C_) June 16, 2017
Fuck haa. Naw for real .Pastor Jeezy my partner . Okay I'm done . I'm deleting this app in the morning . Shit is impossible to get right.

— Mr. Carter (@S_C_) June 16, 2017
I promise I'm not drunk . Lord Pusha . Carti (Magnolia incredible)ASAP Sean P , Mobb , cudi . Tyler , earl, Snoop!!( almost played myself)

— Mr. Carter (@S_C_) June 16, 2017
And the greatest rapper of all time OBAMA . Thank you 44 https://t.co/CueS0BynCj

— Mr. Carter (@S_C_) June 16, 2017
Wait . Slick fucking Rick . Pimp C and bun . Wow . I just realized how many fresh people the culture has . Big Sean . Sauce money .

— Mr. Carter (@S_C_) June 16, 2017
Too many ..Fab , black people really magic . Mac Miller nice too though .

— Mr. Carter (@S_C_) June 16, 2017