First Listen: SZA – 'CTRL'
Posted on June 10th, 2017
by Travis G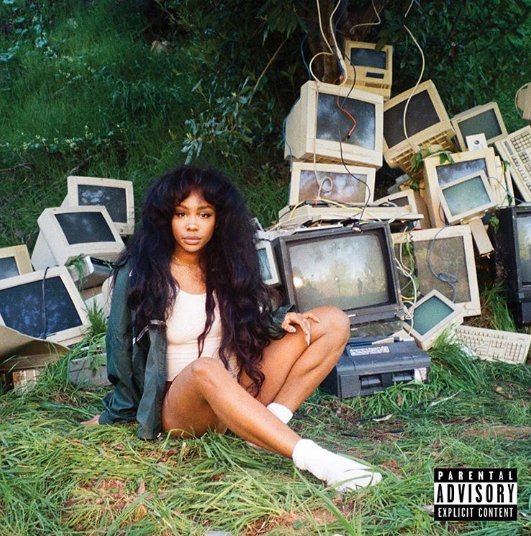 Have you ever had one of those moments where you can't believe the present time is real life for you? Well, if you're a fan of SZA, you're definitely relating that unbelievable feeling to having the singer's debut album, CTRL, in your digital music library or a physical copy in your hands.
Due to the ever-changing music climate, we currently witness a short period of time between projects from artists. Perhaps being an underlying pressure of being swept under the rug and forgotten about, TDE's leading lady didn't seem to let that pressure get to her as her work of art before CTRL, Z, was released over 3 years ago in April 2014. Hitting month 6 of 2017, SZA's debut album couldn't have premiered at a better time.
Often, we hear cries of R&B being dead, and whether you believe it or not, CTRL is a testament of the genre being alive and well. Even further, it's unfair to simply box her into just one genre of music as Solana's, which is SZA's birth name, versatility goes on to show that her musical options are limitless.
Most important, being an artist that was still mysterious in a lot of ways up until this point, CTRL shed back all the layers and tackles the rollercoaster ride of relationships that we all can emerge ourselves in. Therapy for herself and many women who share her same perspective, SZA's CTRL is the broken heart and liberation album for women that all men need to hear.
Highlighting 5 instant standouts from an essentially flawless body of work, check out which tracks are the immediate gems of SZA's grand presentation in our latest First Listen. – Travis G.