Drake Surprises Fans With Migos & Playboi Carti For Adult Swim's Upfront Party
Posted on May 18th, 2017
by Travis G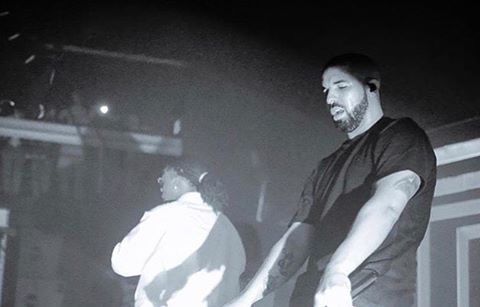 Dear Drake, we wouldn't mind if you hit the road again for a short tour. Scaling back a bit, especially in comparison to this 2016 run, we most recently received the rapper's More Life  playlist, which we got to hear Drake stepping into some uncharted territory for his music. Still having headlining duties to fulfill these days, his most recent came with last night's Adult Swim Upfront Party.
As expected and anticipated, the rapper ran through a series of old and new hits that easily got the crowd going and locked in for a good time. To up the hype and atmosphere, Drake had some other things planned as he brought out Migos and Playboi Carti as surprise guests. Performing loved records like "Bad and Boujee" and "Wokeuplikethis*," in true Drake fashion, we wouldn't be surprised if the rapper hops on a remix on of a Migos and Playboi Carti record, in the coming weeks.
In what looks like a good time, check out some clips from the performances, below.