Listen To True Story Gee's New Single "Diamonds" feat. K Camp
Posted on May 17th, 2017
by Breanna Chi'anne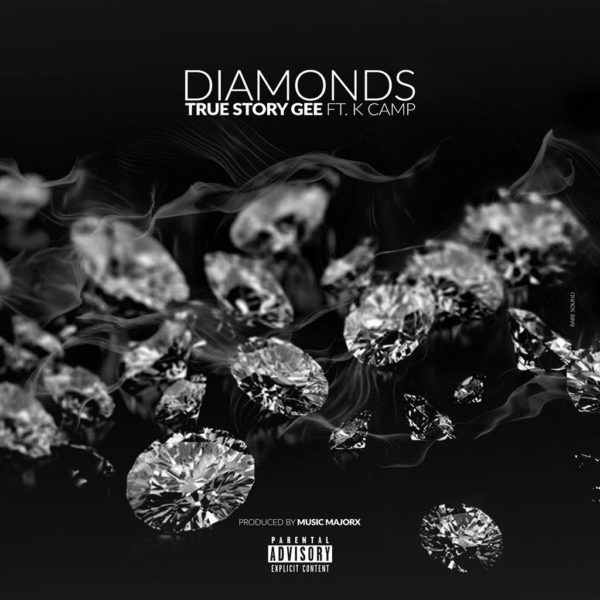 K Camp's first signed artist to 427 Music is ready to work!
True Story Gee released his new single, "Diamonds" featured Camp. It was easy to not only work together, but for Gee to sign to K given their deep history. With K Camp easily having an ear for talent, signing the anxious artist, who was just waiting on the opportunity, was a no-brainer. The multi-platinum selling artist explained:
"I signed True Story Gee just off his story. We're from the same side. We relate on levels most n***as won't understand and in my opinion, he's colder than most these rappers out here. And he's solid all the way around. I wouldn't have signed him if I ain't believe in him. I've been knowing Gee since we were 10 years old. It's deeper than rap s*** – that's family." 
True Story expressed his gratitude of being signed to 427 Music since K Camp has played such an instrumental role in his life as "family."
"Camp, that's my bro right there. He kept me on path even when I was messing up. He believes in my craft more then a lot of people."
While Gee is still sitting on Cloud Nine, he's making sure to bring that fire in his upcoming project, Shannon's Boy scheduled to be release later this year.
Check out "Diamonds" below!