Jordan Peele Interviews Chance the Rapper for 'Teen Vogue'
Posted on May 17th, 2017
by Breanna Chi'anne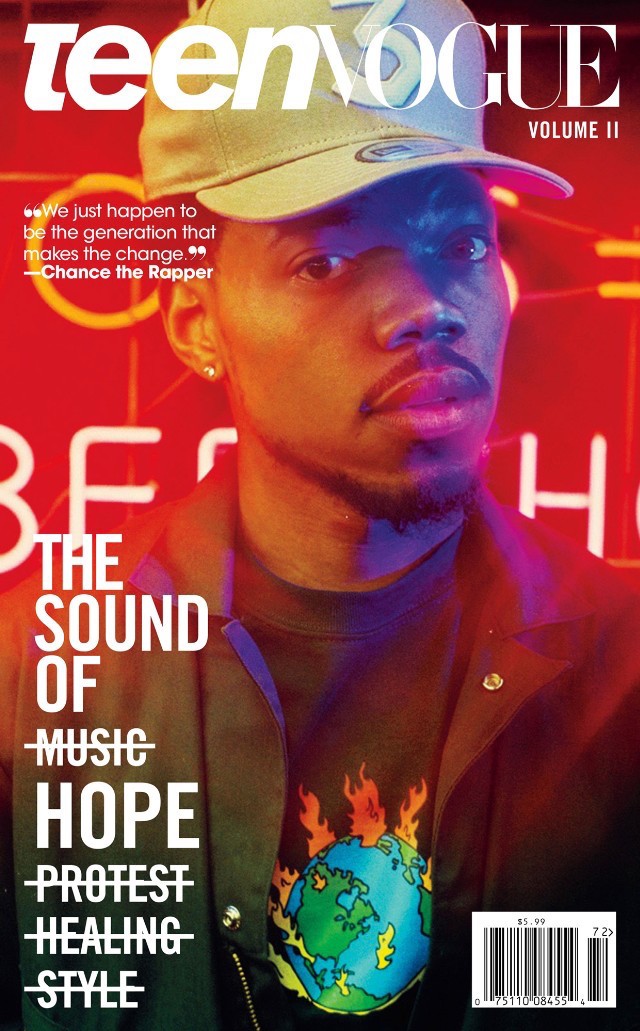 Box office success, Jordan Peele, took over Teen Vogue for an opportunity to interview Chance the Rapper.
The man behind the phenom, which is Get Out, linked with the artist who's earned a fair share of accolades of his own. Though it seems like Coloring Book was released a while ago, music lovers everywhere still can't get enough of Chance's masterpiece. One fan, in particular, is Jordan Peele.
Director Peele took a seat in the journalist chair for a chance to catch up with the artist for the publication's new music issue. The interview touched on Chance working in the studio with Kanye West, the success following his mixtape, and much more. He also explained his fear of being labeled and not considering Coloring Book a gospel album.
"…I don't make Christian rap, but I am a Christian rapper. When I was going out and trying to fully give glory to God, in my setting, I feared that people would be dismissive of it, like, 'This is Christian rap, I'm not trying to hear it.' But it's the total opposite: People were very accepting of it…people had formed opinions about what I put into the world. I think that's always the goal of art, is to make people ask themselves questions. Like Get Out!"
The official copy is due to drop in June. In the meantime, find more excerpts from the Teen Vogue music issue's interview here.