Major Lazer Parties with Nicki Minaj, & PARTYNEXTDOOR in 'Run Up' Video
Posted on April 12th, 2017
by Breanna Chi'anne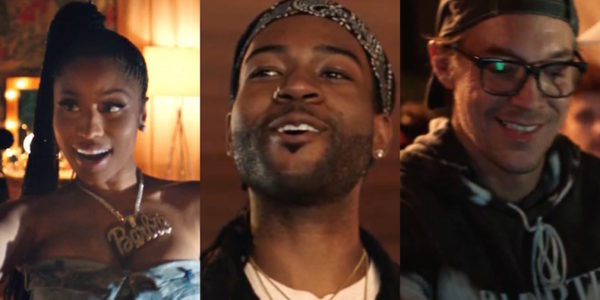 PARTYNEXTDOOR wants to celebrate the love he found.
Major Lazer linked with the singer and Nicki Minaj to bring the island-themed track to life. Even though everyone was so consumed with taking selfies at the shindig, the only thing on PND's mind was his promise to "run up" whenever his lady needs him. The creative minds of Paul, Luc, and Martin explained:
"The idea was to laugh at ourselves and at the unconditional love we bear to our smartphones. Humor and absurdity came naturally in our speech because our will was not to accuse someone or something but just exaggerate it to foster reflection."
Of course it wouldn't be a party without Nicki breaking out a little twerking in the end too! Watch below.