Watch Nardwuar & Desiigner's Interview at SXSW
Posted on March 20th, 2017
by Christian Emiliano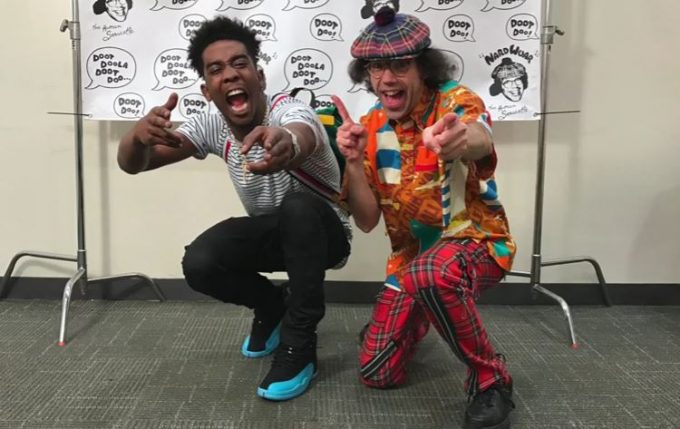 Legendary interviewer, Nardwuar always blesses us some of the best interviews and like he always does this time around, the Canadian host made his way to SXSW 2017 to talk to a few A-listers.
In his encounter with Desiigner, Nardwuar and the Brooklyn rapper discussed the history over vintage gifts that including vinyls by Remy Ma, Lil Kim, Rush Hour and more.
In related news, Desiigner also performed out in Austin, Texas at the MTV Woodie Awards and the Def Jam showcase.
Watch Nardwuar and Desiigner's interview below.