Machine Gun Kelly Drops New Single 'At My Best' Featuring Hailee Steinfeld
Posted on March 17th, 2017
by Staff Editor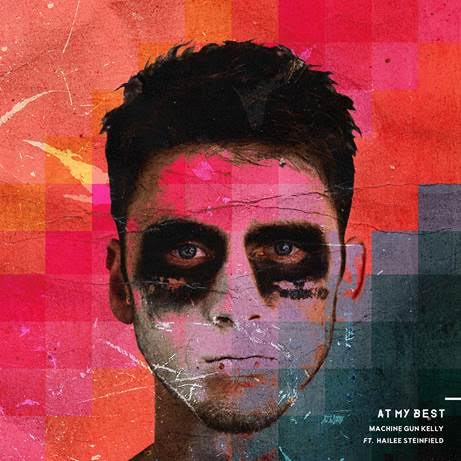 Machine Gun Kelly is on the right track lately. With a new project on the horizon, MGK collaborates with Oscar nominated actress and multi-platinum selling recording artist Hailee Steinfeld for an inspiring new single titled "At My Best."
Produced by pop music mega producer, Benny Blanco, best known for his work with Kesha and Katy Perry, the duet is a perfect balance for the hot rock star of rap and blossoming songstress new on the music scene.
On "At My Best," Machine Gun Kelly lets fans know he can relate to anybody in the midst of finding themselves, while Hailee Steinfeld sings the chorus with a theme of knowing and recognizing your worth. Here's what Kellz said about the song:
"This song's for anybody that feels like I did, never the cool kid
This song's for anybody who fought their way through, always remained true
This song's for anybody, the ones that's trying to get it the ones that dream it and live it"
Listen to "At My Best" below and tell us what you think.