Kodak Shares A Message In 'Tunnel Vision' Video
Posted on February 16th, 2017
by Breanna Chi'anne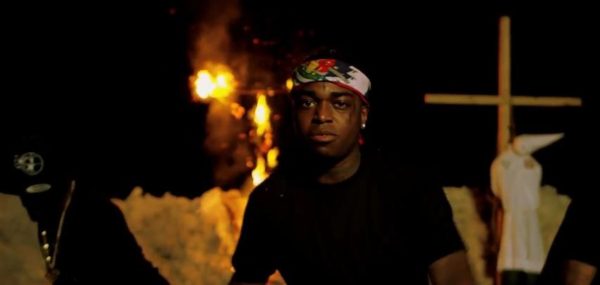 Though Kodak Black has a habit of being in the news for outlandish behavior, his latest message in "Tunnel Vision" will leave you looking at him differently.
Regardless of his own personal legal problems following him, Kodak took it upon himself to focus on a bigger picture. Society is still reeling and coping with Donald Trump's presidential election. It seems after he gained his power, hate has been covering America in a very blatant manor.
In the "Tunnel Vision" music video, Black raps in front of burning crosses, similar to the ones at KKK gatherings. The rest of the visuals pictures  Confederate flag and "Make America Hate Again" wearing man targeting an innocent black man working in a field.
Kodak's latest project speaks volumes to the masses and keeps a concentration on the important issues going on today. Watch it below.