Chance the Rapper & Jimmy Butler Hop On 'ESPN The Magazine' Cover
Posted on February 15th, 2017
by Breanna Chi'anne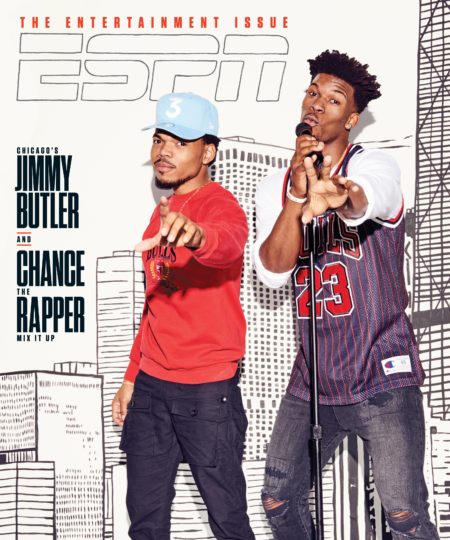 Fresh off his Grammy sweeps, Chance the Rapper joined NBA All Star, Jimmy Butler, on ESPN The Magazine's fun cover.
The artist and Chicago Bull were happy to sit with "The Undefeated's" Justin Tinsley to chat about living life as a young black male in Chicago. With the hard times, or what Chance calls the "crazy s***" that goes on in the notoriously violent city, both men agree that it's important to give followers a positive influence to look up to.
They later shared they're thoughts on Donald Trump's statements about gun violence, their plans to impact the community, the influence of music and sports, and a lot more!
Peep the article here and make sure to look out for Chance's upcoming tour.