Civil Interview: Sean Garrett Dives Into New Music, Working With New Artists, Career Advice & More
Posted on December 8th, 2016
by Travis G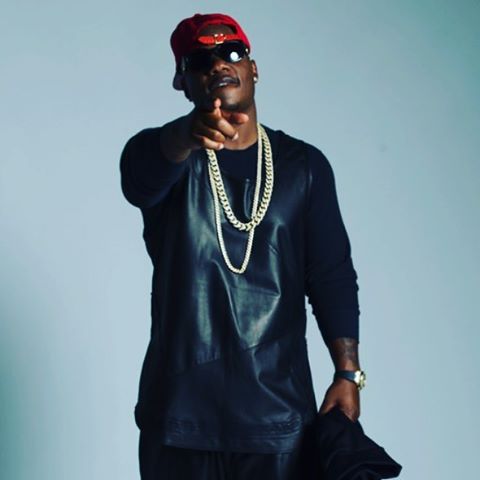 Let's switch gears to your new material. You recently put out your record, "Look On Your Face," with Lil Yachty. How did a veteran like yourself get with a newcomer like Lil Yachty to make this record?
Sean Garrett: I'm an event type of producer. I make events. Usher's "Yeah" was an event. Ciara's "Goodies" was an event with her and Petey Pablo. Chris Brown and Wayne with "Gimme That" was an event. Me, Mario, and Gucci Mane was an event. Nobody would expect me and Yachty to be on a record together. You have to continue to create moments. If you're not willing to take a chance in music, then what are you doing? People try to pass judgment like there's a right and wrong. There's no right and wrong in music. It's about you being bold enough to take that chance and it's either you win or you lose. I like Yachty's energy. If you sit down and talk to Lil Yachty, he's a real smart kid.
Since we have that new record, that usually means there's a new project on the way. Can we expect a new EP or album? What's next for you?
Sean Garrett: I have a lot coming. My new EP is dropping on Valentine's Day. I won't say the name just yet, but I can definitely say it's coming out on Valentine's Day. It's going to continue on to me dropping my album. I'm officially back. I want all my fans to know that I'm never going to drop the ball again. I'm officially back doing songwriting and producing. I'm back breaking new artists. I have my new artist, Avery Wilson, we're about to drop his new single in January. I'm just inspired by the big homies, Puff and Jay Z, who just do it all. I'm thankful to have fans and people who appreciate my music. I'm ecstatic to kill these airwaves.
Can we expect any other collaborations on the EP?
Sean Garrett: Of course. I love Metro Boomin. That's one of the dudes I look forward to collaborating with. I got friends like Future. I have a lot of friends in the game, so you know I'm going to keep it unexpected. I guarantee that a lot of these records and collaborations will be unexpected. I just want to give people the excitement. I'm going to try to always do something that makes the people happy.