Civil Interview: Monty Talks The Start of Remy Boyz, His Relationship with Fetty Wap, New Music, & Much More
Posted on August 3rd, 2016
by Lupe LLerenas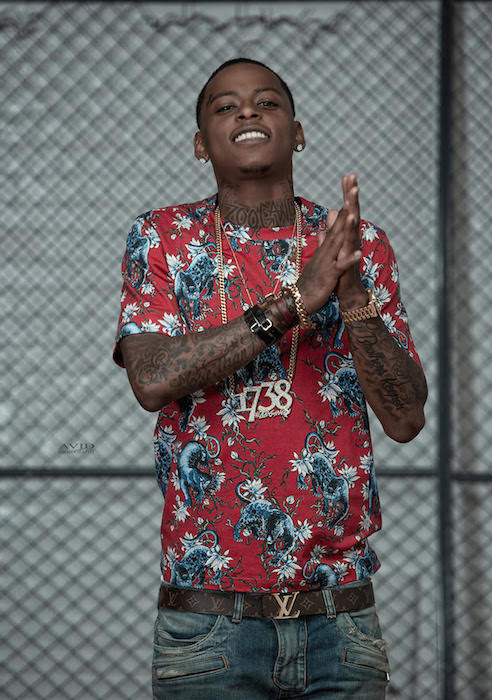 When did Remy Boyz start? Or what would you say was the initial idea for 1738?
Monty: Remy Boyz started a couple years back. Fetty was developing as an artist, and I was always in the studio working on music. We've been coming along way with my brand — Remy Boyz. Not only are we individual artists, but we also make a lot of music together and that's also how 1738 came about as well.
You've mentioned that Fetty Wap is "your brother for life." Tell us how you two met?
Monty: Man, shout out to my brother Zoo [Fetty]. We go back back, maybe like 10 years or so, I meet him when I moved to Peterson, New Jersey in the early 2000s. He's always kept his word, and he's been keeping it real with everything, from when we first started to where we are now. Zoo is one of the hardest working people I know.
You were featured around seven times on Fetty's debut album last year, and even got to go on tour with him and Post Malone. Did you ever think you guys would make it this far?
Monty: Never. Honestly, this wasn't in the plan. One day, we we're making music and the next day, things started to get hot. Success started rising and it all came out to be bigger than we ever thought. Now, we're making the best out of everything, and we owe it all to our fans. We appreciate them and everyone who's given us their support. Most importantly, because without them, they're would be no us.
After working with a slew of artists including Fetty, what would you say you have you learned from them that has helped you carve your own path as an artist?
Monty: Working with Fetty has definitely opened a lot of doors for all of us in the Remy Boyz. He's given me that extra push and a platform to do whatever I want, and I'm grateful for that. But to be honest, I'm still learning, I'm still growing, and working on my craft as a solo artist.