Run The Jewels Perform 'Angel Duster' On 'The Late Show'
Posted on September 16th, 2015
by Akaash Sharma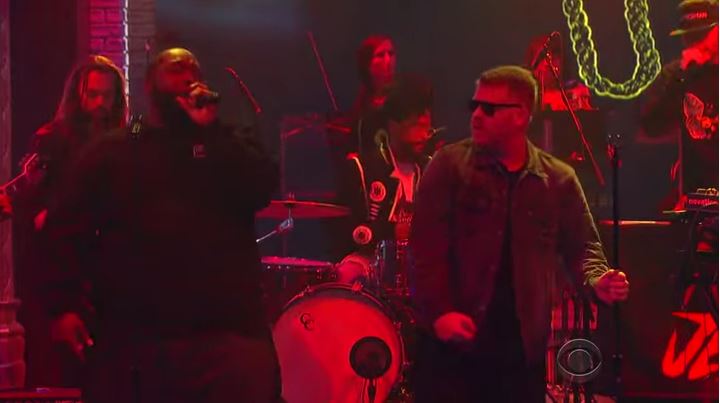 Back when Killer Mike and El-P released Run The Jewels 2 almost a year ago, they received great reactions all across the board. By some, it was heralded by most as one of the best projects of 2014.
Now, they're working on a highly anticipated follow up to the LP but they revisited it for a performance on Stephern Colbert's The Late Show last night. They chose to perform "Angel Duster" which made for a very high energy performance, especially when you put TV On The Radio into the equation.
Check out the clip of their performance above and if you're unfamiliar with the duo, do yourself a favour and purchase their latest offering here.