Lil Wayne & Birdman Have Confrontation At Club LIV
Posted on July 13th, 2015
by Staff Editor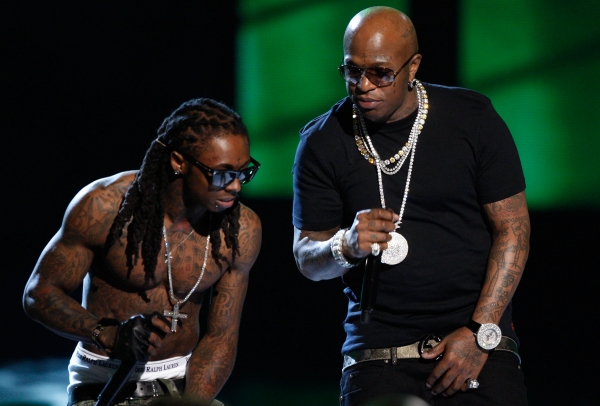 Well, the brewing beef between Lil Wayne and Birdman just turned up a notch. Last evening (July 12) at Club LIV, there was a birthday party/performance for Jim Jones and Wayne was in the building to perform for everyone. Towards the end of his set, things took a nasty turn when Birdman's entourage allegedly started throwing open bottles of water and liquor at Wayne while he was performing. The club had to be shut down soon after that to avoid any major confrontation taking place.
We don't have too much footage from the situation, but an 18-second video clip has surfaced where Wayne and Baby are noticeably staring each other down in a not so friendly way. This is getting ugly.
Watch the video below and for everyone's sake, let's hope this beef ends sooner than later.
Lol lil Wayne was performing his CoCo freestyle and birdMan threw a cup of liquor on him 😂😂😂😂 pic.twitter.com/131VZVtthi

— 3ohhhhh (@3ohBlack) July 13, 2015
Update: TMZ has obtained more footage of liquids being thrown at Lil Wayne. Check it out below.