Janay Rice Interviews With Matt Lauer for 'The Today Show'
Posted on November 14th, 2014
by Shawn Grant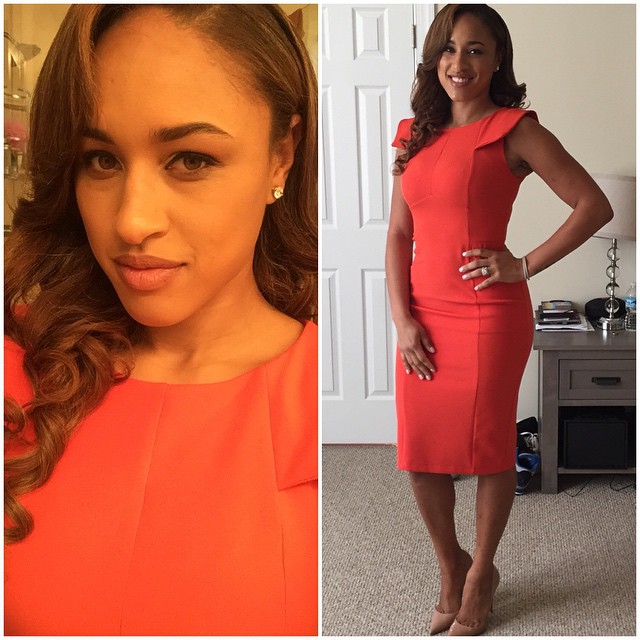 Watchers of The Today Show will soon catch an interview between Matt Lauer and Janay Rice, wife of Ray Rice formerly of the Baltimore Ravens. While we have to wait to see the interview, we get a look at the attire that Mrs. Rice wore with the sit down.
A photo shoot of Janay with help of Franchon Parlour, a local photo company, preceded the interview, which was held at her Maryland home. Outfitted in a salmon dress and camel heels, Mrs. Rice snapped a photo to share with her followers on Instagram.
As far as the interview, TMZ Sports attempted to get Lauer to spill the beans on what was discussed to no avail, we just have to wait and see for ourselves. Check out the picture above.