YG Talks Tupac Still Being Alive, Nate Dogg's Legend Status And A Near Death Experience
Posted on July 28th, 2014
by Staff Editor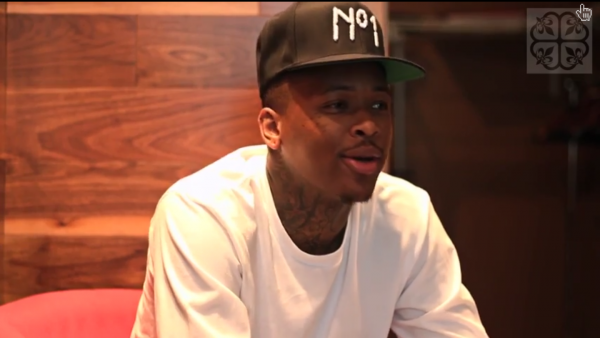 YG sat down with Montreality for a unique interview where he talked about a near death experience, the true definition of a G, a really specific fetish and why he feels that Tupac is still alive.
"Man, Pac aint dead," YG said. "That's how I feel. Whatup Pac?? My nigga out here somewhere, that nigga out here chillin'. Feel me? They don't know who killed the nigga, you feel me? Like, how you don't know who killed Pac? I mean, they don't know who killed Biggie either though, at the same time. I don't know, I don't think he dead though."
YG went on to talk about Nate Dogg's legend status and how he changed the game. Montreality also asked YG what some consider to be the realest thing he ever wrote and got him to talk about how he got fired from Fudrucker's for sagging back when he was a teenager. He also talks about how the West Coast is currently running hip-hop with a heavy push from members of TDE, Nippsey Hussle, DJ Mustard, Dom Kennedy and himself. Check out the full interview on the next page.