Drake Addresses Jokes About Being a Bandwagon Fan
Posted on July 13th, 2014
by Shawn Grant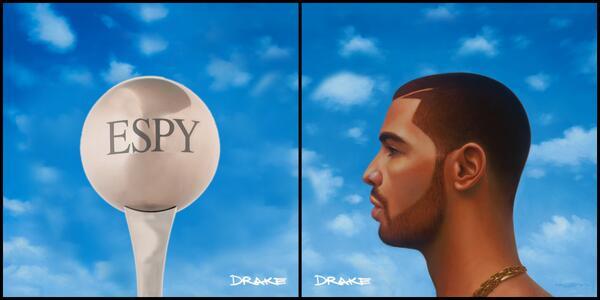 After LeBron James chose to return to the Cleveland Cavaliers the Internet exploded into jokes about Drake being a "bandwagon fan" in support of this new era of Cleveland sports headed by James and OVO associate Johnny Manziel. While speaking on a conference call about hosting the 2014 ESPYs to Complex, Drizzy was asked about his label as a bandwagon fan.
During the call Drake made sure that he stated his alliance to only two teams, but made sure it was known that he would support players on other teams who are his friends.
"Well, first of all, I'd like to say that despite what everyone on the Internet things, I do not team jump. In the past I've always supported the player and not the institution–unless we're talking about the Kentucky Wildcats and the Toronto Raptors," Drake stated. "Of course, I'm gonna go watch games in Cleveland. If not for LeBron–who I said is a brother to me, we've got three kids from Toronto on one team, plus Manziel who is part of our family and our brother."
While speaking on the Cleveland power shift, Drake shared that he will also look into some real estate in Ohio to spend time in support of his friends.
The next time you can catch Drake speak on sports will be at the 2014 ESPY Awards which will air on Wednesday, July 16 on ESPN.