Big Sean Unites the City of Detroit for 2nd Annual DON Weekend
Posted on August 19th, 2019
by Marquin Stanley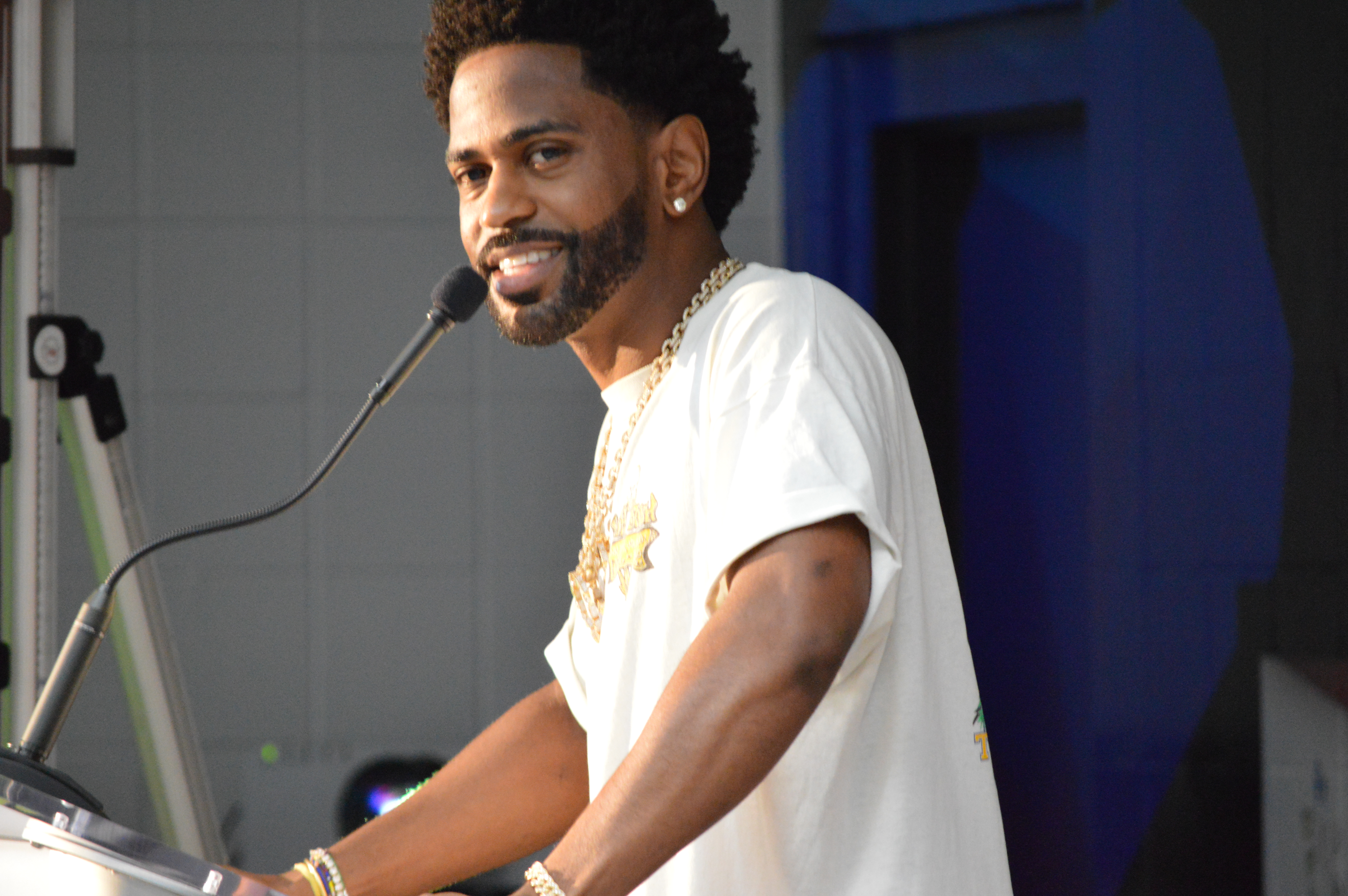 Partnering with the Boys and Girls Clubs of Southeastern Michigan, Big Sean and his Sean Anderson Foundation brought out hundreds of youth and their families for the 2nd annual DON Weekend in Detroit on Aug. 17 and Aug. 18. The community oriented event kicked off on Detroit's west side with the unveiling of Big Sean's new production studio at the Dick & Sandy Dauch Boys & Girls Club.
On Saturday, the $100,000 state-of-the-art facility found young musicians and dancers taking to the performance stage to display their talents. As the remodeled space serves to educate people on different aspects of the entertainment industry, kids were also able to interact and engage with DJ controllers, audio workstations, and more.

Following the unveiling, Big Sean teamed up with Detroit City Council President Pro Tem Mary Sheffield for a free block party and "Occupy the Corner" event at the Dauch campus. Sean and Sheffield's collaboration provided the community with both information about city services and entertainment during DON Weekend. Many families gathered for the exciting event as the neighborhood cookout featured carnival rides, gaming stations, an outdoor rock-wall and much more. Inside of the facility, people were able to participate in yoga sessions and receive haircuts as well. Attendees also enjoyed a free concert featuring many of Detroit's hottest musicians, such as Neisha Neshae, Icewear Vezzo, Sada Baby, Snap Dogg, FMB DZ, Brielle Lesley, and Brooklyn Queen.

During DON Weekend, we got the chance to speak with Mary Sheffield about the purpose and future of "Occupy the Corner." When discussing the idea behind the program, Sheffield said, "Occupy the Corner was in response to a lot of the gun violence that was taking place in Detroit. I'm the type of person that likes to look at what causes crime and it's lack of neighborhood, lack of community, lack of resources. We tried to bring an event together where we love on one another, we encourage, we empower, we provide resources and we address the underlying social issues that breed crime." Sheffield continues, "It's grown every year and today we provided mental health services, foreclosure prevention, utility assistance. We did everything that would address the issues that create crime and that's what it's all about."

As for the future of the program, Sheffield stated, "My hope is that this movement will continue to empower, connect, and engage inner-city communities all around Detroit. We started in District 5, but we have been spreading all over the city now and my goal is that this can hit almost every inner-city community that needs it throughout the entire city."

As he continues to help tackle and spread awareness of mental health, Big Sean returned to the Dauch campus on Sunday for a self-care panel including best-selling author Michael Eric Dyson. During the seminar, the panel hit on important topics, such as mental health in the community. It was just back in March of this year that the rapper courageously revealed his own battles with anxiety and depression to the world. Later, Big Sean brought DON Weekend to a close with a bowling party at Detroit's Garden Bowl. Hip-hop legend Flavor Flav even stopped by the party to meet Big Sean as he was in town for a concert with Nelly, TLC, and Flo Rida.

Big Sean's new studio joins the Detroit Red Wings and Comcast/NBCUniversal's sponsorship of a newly-opened innovation center including electronic gaming and other amenities as apart of the Dauch facility's transformation. The BGCSEM now operates the second studio Big Sean has donated to his community as the rapper also opened a fully equipped recording studio at his alma mater Cass Tech in 2015.
Feature Image Via Marquin Stanley at Karen Civil