Tina Knowles-Lawson & Richard Lawson Discuss 'The Lion King'-Themed Wearable Art Gala
Posted on May 23rd, 2019
by Breon R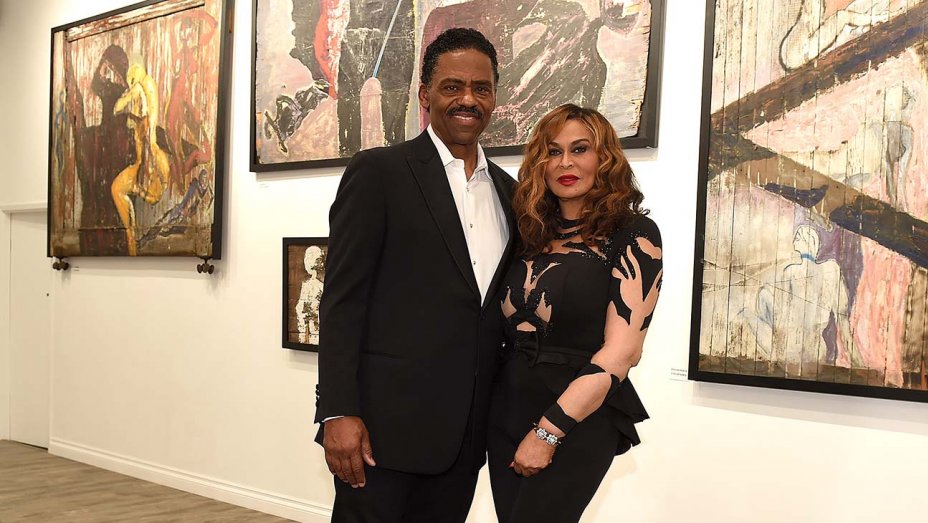 Tina Knowles-Lawson is anticipating her third annual Wearable Art Gala, with this years theme inspired by the upcoming 'The Lion King' film.
Knowles and her husband, actor Richard Lawson co-founded the art gala in hopes to raise money for their non-profit gallery and performance complex WACO Theater Center as well as both of their mentorship programs, Tina's Angels and Richard's Warriors. Raising well over $1.2 Million at last years event, the couple hopes to raise more this year. "I have a goal of two and Richard has a goal of three."
The theme, "A Journey to the Pride Lands" is inspired by this summer's highly-anticipated remake of 'The Lion King', featuring Knowles-Lawson's daughter, Beyoncé as Nala. Throughout their interview with The Hollywood Reporter, the famous designer also mentioned Disney coming on as sponsors for the gala. This years gala is set to honor Tyler Perry and Felicia Horowitz.
Read the entire interview on The Hollywood Reporter and this years Wearable Art Gala is set to roll this June.