J. Cole Explains His Issue With Cancel Culture and Why He Embraced XXXTentacion
Posted on March 29th, 2019
by Denver Lark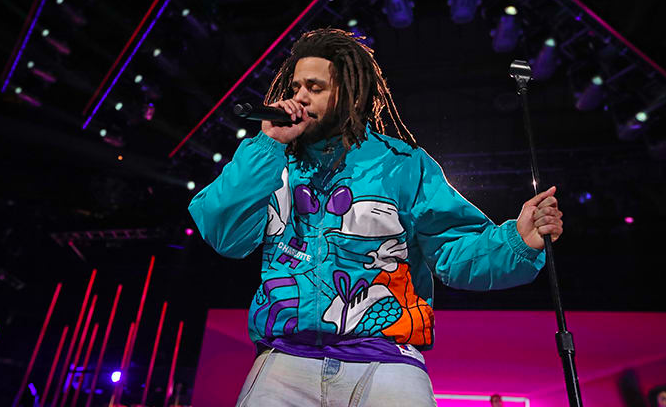 In a recent interview with XXL magazine, Grammy-nominated rapper J-Cole spoke out about the viral politically correct movement that calls for the public denouncement of controversial celebrities. With an emphasis on those who have been accused of sexist, racist, or abusive behavior.
Cole argued that the idea of "canceling" an individual for their wrongdoings is counterproductive. This being the reason he has embraced and supported problematic artists like the late XXXTentacion and 6ix9ine.
"I understand outrage. So I don't know. If anything, it kind of makes me want to be even more empathetic to people that the world considers to be undesirable," he explained. "Because we live in a world where everybody wants to be so quick to cancel somebody. But at the same time, people condemn the criminal justice system, which is entirely the cancellation system. To me, both of those ideas are f*cked up, like, 'We're throwing you away.' […] You're looking to punish me—and don't get it twisted, what I did was a punishable offense—but where are you talking about healing me? Where are you going to show me some compassion and some f*cking love?"
As the interviewed continued Cole went on to say that if he had initially known about X's domestic abuse charges, he would've shown him compassion and guided him towards healing. While Cole isn't suggesting X, or anyone else in similar situations, be let off the hook he says:
"I'm down for accountability culture. I'm cool with that. Even for myself," he said. "Everyone needs to be accountable. I don't mind if someone got something to say about me or what I said or did. That's all good. But cancel culture? I don't cancel nobody."
Cole's sympathy was also demonstrated in a message he posted shortly after Mac Miller's death.
Cole said he tweeted this to help rising rappers face new problems that many will not understand.
"[…] You just got a song that kind of went viral and you've got your first little bit of money from a record deal or your first publishing deal, everything's amazing for however long that goes. Six months. Then shit starts cooling off and you're only f*cking 19, 20 years old," he said. "[…] To everybody in the world, he's so lucky and so blessed. And in his mind, he's f*cking terrified. He's scared that he's about to be irrelevant. Scared the little bit of money that he thought was so much ain't going to last."
J. Cole is set to perform at his DreamvilleFest Festival on Saturday, April 6 at Dorothea Dix Park in Raleigh, NC.
Photo Credit: Image via Getty/Issac Baldizon