How Young Money has Influenced Modern Hip Hop To Become The Best Selling MC's Of The Decade
Posted on February 11th, 2019
by Breon Robinson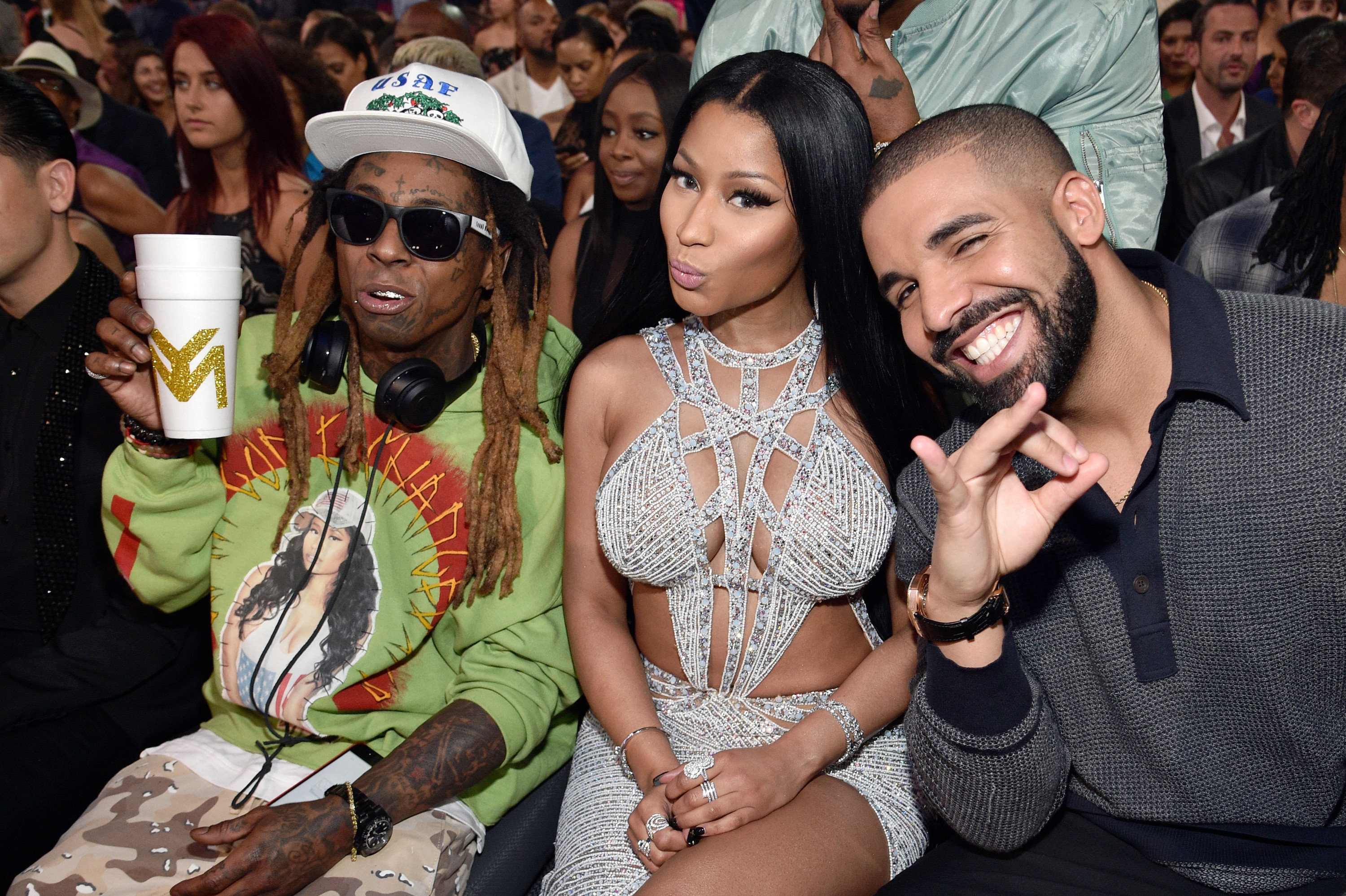 The Recording Industry Association of America (RIAA) just released their list of Top Selling MC's of the last decade. To no surprise, global favorites like Nicki Minaj, Drake, Kendrick Lamar, Lil Wayne and J. Cole top the list's starting five, but what makes the list more authentic and valuable is that the top 3 are all signed (or were signed) to Young Money/Cash Money Records.
Growing up in the south, one thing was for sure and still is, Lil Wayne is the greatest rapper of our generation. From rhymes to fashion, his influence left a mark in the culture, influencing many of today's newest rappers. With that, Wayne has also used his influence to create Young Money, a branch of artists signed by Lil Wayne, working under Cash Money Records. With Wayne as their leader, he has signed and given us the likes of Nicki Minaj, Drake, Tyga, Lil Twist, and the list goes on.
During the era of Young Money's prime (2009-2012), Wayne molded Nicki and Drake into total superstars; taking over countless tracks and remixes, as well as the charts. While Drake has broken record after record throughout his reign (selling 2 million units less than Def Jam's entire Hip-Hop roster with only a 1:9 ratio of releases), Nicki has extended her lead as the highest selling female rapper crossing 100M units and over 15M pure album sales worldwide.
Even through the years of waning popularity among all the YM artists, Nicki and Drake have continued to create their own lane and sound even with the return of Lil Wayne's Tha Carter V. Both artists have also left lasting influences of today's artists, with many paying homage to them. And while the RIAA's MC list has come at no surprise, maybe now, music listeners will finally realize the influence Young Money has had on this generation of hip-hop.
(Photo by Kevin Mazur/BBMA2017/Getty Images for dcp)