RCA Puts Hold On New R. Kelly Music + Kanye Opens Up On Allegations, "We Can All Enjoy Their Music All We Want"
Posted on January 14th, 2019
by RK Jackson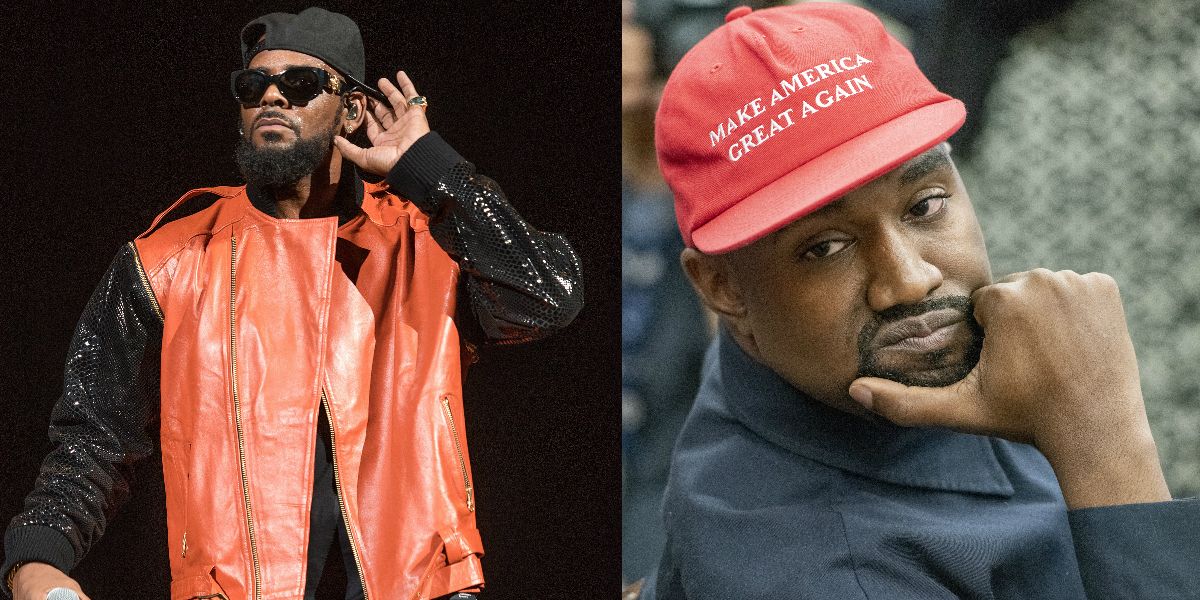 In light of Lifetime's Surviving R. Kelly docuseries and the subsequent protests and repercussions, R. Kelly's label RCA has reportedly put his music on hold for the time being. Sources close to RCA Records and Sony say the company is refusing to put any money behind new music for Kelly despite the singer having two albums left to complete under his contract.
According to sources familiar with the contract and RCA, the label is disgusted by the recent allegations and is halting any money movement towards Kelly's camp until all the allegations. While the label has yet to respond directly to the allegations, they've received a ton of criticism for simply keeping him signed throughout the litany. Just this past week, an activist group commisioned a plane with 'DROP SERIAL PREDATOR R. KELLY" over the SOny Music headquarters in Culver City, CA.
A lot of Kelly's former collaborators have since spoken about the allegations following the Lifetime premiere even fellow Chicago native Kanye West. In a recent livestream (now deleted) of a choir performing his hits called 'Sunday Service', Ye voiced his frustrations on the backlash even mentioning recent news of a Michael Jackson's documentary highlighting new reports of sexual misconduct with underage children.
"They just gonna pull up full documentaries on him." He continues, "Then they gonna come with the Michael [Jackson] documentary. … We can all enjoy all their music all we want. I thought I wasn't going to go there today. If we're gonna tear down artists, let's go ahead and take [Leonardo] da Vinci out the Lourve. Let's take down all the art."
Nearly immediately following the comments, Ye's wife Kim Kardashian found herself in a familiar position, coming to his defense.
I'm going to nip this in the bud right now. Kanye was speaking about his own experience of everyone quick to say they are cancelling him because of differences in opinion & not being perfect. The analogies were in context to his own experiences, not defending anyone else.

— Kim Kardashian West (@KimKardashian) January 14, 2019
While it's often difficult to always center yourself in narratives where there are actual victims at stake, it is not an entirely uncommon position shared here by Kardashian. Even French Montana, a Kardashian family friend came to the immediate defense of R. Kelly in the now rebutted comment.
Let me be clear. My heart is with the victims. I never thought the people I looked up to as a kid, who sang and danced and gave me hope to become a superstar would become drug addicts, child molestors and rapists. I am hoping we as a culture create better leaders. We need them.

— French Montana (@FrencHMonTanA) January 13, 2019
What is your take on the situation? Sound off below.