Kehlani Talks 'Nights Like This' Ft. TyDollaSign Single & Video, Febuary ​Mixtape & Pregnancy On Beats 1
Posted on January 10th, 2019
by RK Jackson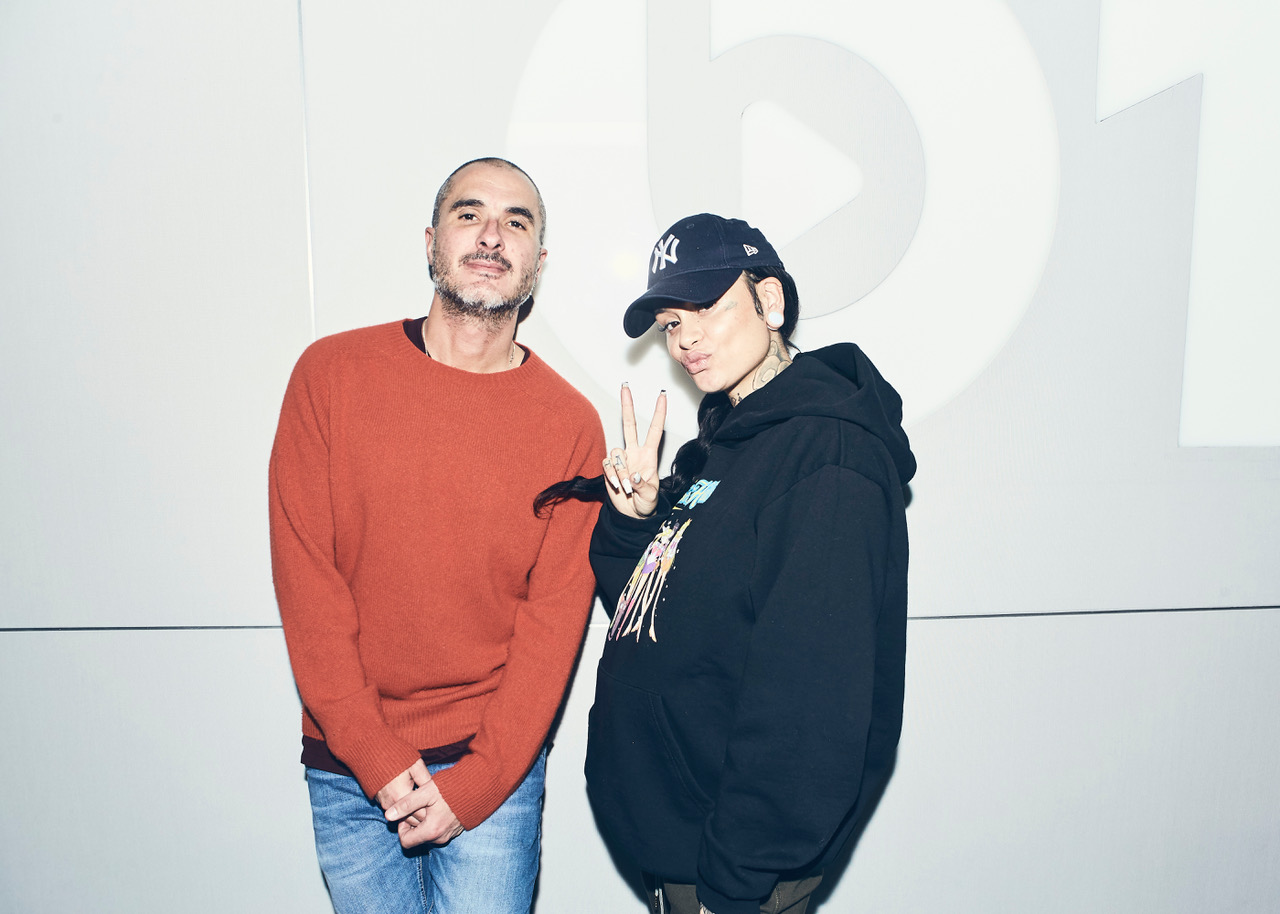 Kehlani is back with new track "Nights Like This (feat. Ty Dolla $ign)" as Zane's World Record on Beats 1 on Apple Music. The Sunday Gems host joined Zane and confirmed the song will be from a mixtape she's dropping next month, in February. She says she's made several songs with Ty before, and also chats about her next full-length album, which will be based on the story of her parents, as a gift to her daughter.  She discusses her pregnancy and shares what she's most excited and most nervous about with becoming a mother. Read the interview below and watch the new video for the track.
Kehlani on WR & Ty Dolla $ign:
Kehlani: I love Ty. We've made songs and it just hasn't come out because it hasn't been the time. Just being like, "oh I love you on this!" Or "I love you on this," "I can hear you on this, let me get you this record." Or like, "Let's link up and do this." This was just the perfect time for us both to finally put something out.
Kehlani on New Mixtape:
Kehlani: We did it again, and we made an amazing mixtape that I'm really, really, really stoked about.
Zane: You know I'm going to ask you all the questions, you better get your game face on.
Kehlani: You're the only one I would talk about them with right now. I'm comfortable, let's do it.
Zane: What's it called?
Kehlani: I can't tell you that.
Zane: Oh my god, it's the first question.
Kehlani: Geeze.
Zane: Are you kidding me? She was all with this game face, she was like, "Man, I'm comfortable. Whatever you want. Just hit me with that." I'm like "What's it called?" "Oh, I can't say that.
Kehlani: We can do the ambiguous ones, you know? Like, not the specifics, specifics, but like-
Zane: How many songs on it?
Kehlani: That's still specific.
Zane: Who's on it?
Kehlani: Okay, there's features. I'll tell you that, because it was never really usually features on my project, but I have four features. Three or four.
Zane: Who are they?
Kehlani: I can't tell you yet, but I promise when I come back to do this again, to talk about the mixtape specifically, you can have all the details. So y'all hold me accountable, y'all watching this, y'all hearing this, we doing this again.
Zane: When's the mixtape coming? Can you give us a general overview as to when it's coming out?
Kehlani: I will tell…
Zane: Our girl is killing me right here. She's literally killing me right here.
Kehlani: I gave a hint, I said f …
Zane: Oh good, so it's coming out in September, then. Alright, so he haven't got long to wait for a forthcoming new mixtape.
Kehlani: Yeah, really soon, really soon, I would say that.
Kehlani on Next Album:
Kehlani: So I started making an album which became, possibly like, one of the most serious projects that I've ever worked on.
Zane: When did you begin?
Kehlani: October, September?
Zane: Okay. So you were saying it's one of the most serious things you've ever worked on?
Kehlani: Yeah, it's a real story. My next official album, album is a story. I'm telling stories I've never told, they're not even, some, from my perspective, they're from the perspective of two people that I'm about to bring out into the world, into light. Which transfers into how I interpreted their stories and then transfers … it's basically a gift to my daughter.
Zane: Two people?
Kehlani: It's my parents.
Zane: Got it.
Kehlani: So, it's my parents' story articulated into mine, articulated into a gift for my daughter, so she knows where she comes from.
Zane: Lineage, real DNA, the whole thing.
Kehlani: Right.
Zane: The whole tradition and the history.
Kehlani: But, due to the story of my parents, actually, and where they're at in life right now, it's been a really big energetic purge for me to even like, not only draw out of myself, but attempt to obtain the stories from them, because they're from different, you know, big crazy backgrounds. And my father isn't here, and my mom is doing her thing, so we'd have to go find her to do get these stories to do that. So, that was becoming just a serious thing. And then also a really heavy load to process while I'm pregnant. It's like breaking down my mom as I'm about to be a mom.
Zane: It's totally … I mean, they're not unrelated.
Kehlani: Right. Exactly. Like they do tell women like, when you have a daughter, that tends to be what you break down. That's when you really process and heal from… you know?
Zane: You either go speak to a stranger for $300, $400 bucks an hour or you make an album.
Kehlani: Exactly. So in between that I was like, you know what? Lemme get loose with it real quick and just put this on pause. Because I also want to experience being a mother for a little bit, so I can go back to that and be like, okay, this put things into perspective even more than they were before. So, I made a mixtape.
Kehlani on Pregnancy and Motherhood:
Zane: This is a moment that you'll never forget.
Kehlani: Yeah.
Zane: … can we think of like, one or two things that you're most excited about and also, most nervous about? Even fearful, which is totally normal.
Kehlani: Yeah. Most excited about? This is weird but I'm like really excited to birth. I'm like really excited to experience that, just because I've always been really interested in the birth process my whole life, like, if I had enough free time and I wasn't wrapped up in music, I'd probably be a doula or something. But just to feel what that surrender feels like, like completely surrendering to the entire process of being in extreme pain, but also extreme beauty, it's very ceremonial to me. So, I'm really excited for that. I'm also really excited to just see my baby, like, this baby has been inside of me for seven months now.
Zane: And what about the nerves? Where do they nerves come in?
Kehlani: The nerves? I think just the pressure of me being this quote, unquote, famous celebrity person who has always been open, that now has to consider protection, and what if she does not want that? So, I just want to make sure whatever she wants, however she wants to live her life is how she gets to do that regardless of how I live my life, or regardless of how I navigate through my space.

Kehlani follows up her critically acclaimed SweetSexySavage with an android love story in the form of 'Nights Like This', check out the trippy visual above and let us know what you think.