R. Kelly plans to sue Lifetime Network over 'Surviving R. Kelly' documentary
Posted on January 3rd, 2019
by Derêka K. Bennett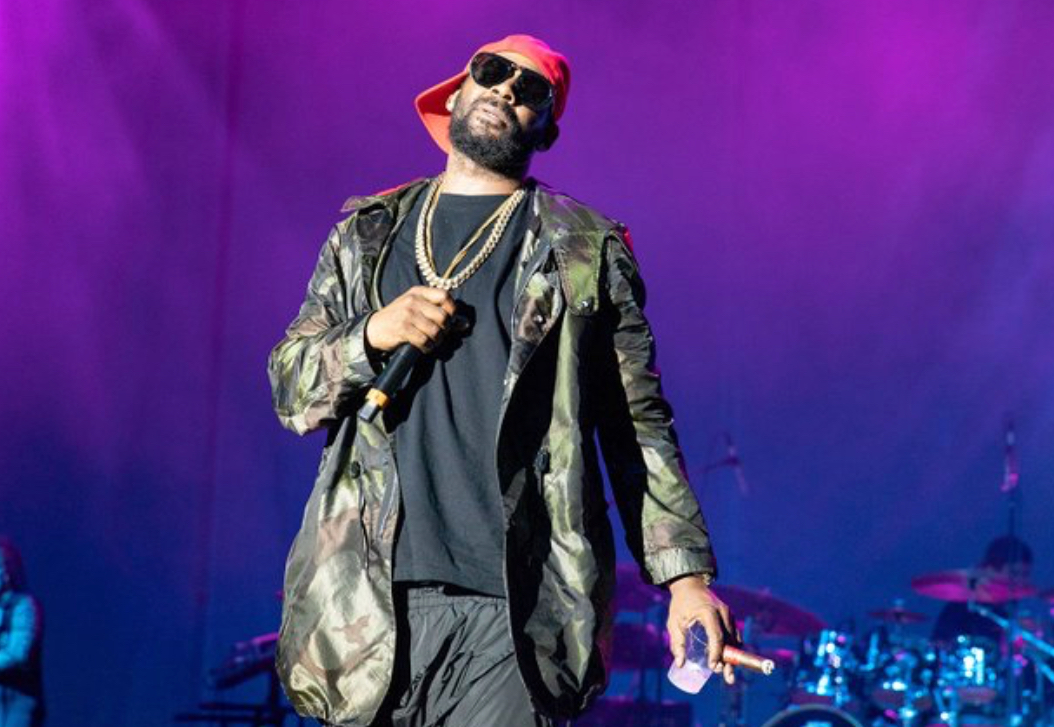 Lifetime announced that they plan to air the Surviving R Kelly documentary as scheduled. "Lifetime has always been a brand that champions women's stories," a rep told TMZ earlier today.
Lifetime is set to air their highly-anticipated Surviving R. Kelly documentary tonight (Jan. 3). The documentary will feature testimonies from a group of women who were allegedly mentally, physically, and sexually abused by R. Kelly throughout his music career.
Acording to a legal letter obtained by TMZ, the singer's legal team is reportedly threatening to sue Lifetime if they don't cancel the upcoming three-night series.
R Kelly's lawyer, Brian Nix, alleges that the documentary is filled with false allegations, and that he believes the subjects are defaming Kelly for "personal gain."
It was also reported that R Kelly says he has "audio recordings that proves that Lifetime knew 'some of the girls were lying, but that the budget was too high to turn back,'" according to TMZ.
Aaliyah's mother, Diane Haughton, also spoke out against claims from one of R. Kelly's former backup dancers who was featured in the doc, saying she witnessed the relationship between her daughter and Kelly turn sexual while traveling on tour together when the artist was just 15 years old.
"The woman and so-called back up singer that describes seeing, meeting or ever breathing the same air as my daughter, Aaliyah, is lying and is a liar," Haughton said to E! News. "My husband and I were always on tour with her and at interviews and every place she went throughout her entire career. Whoever this woman is, I have never seen her before anywhere on planet earth, until now."
Surviving R. Kelly has already been covered in controversy since the bomb threat at the private New York City screening of the series last month. Someone reportedly made an anonymous call to NeueHouse New York where it was being held and issued a bomb threat, causing NYPD to evacuate the building. It was later proved to be a non-credible threat.
In the docuseries, #MeToo movement founder Tarana Burke and others speak on the structures that protect R Kelly from answering for his alleged actions. "This is a man who has built systems around his abuse, which is something that you'll see in the docuseries," Hampton says.
According to Hampton, these systems consist of the cultural significance of his work and career, which she says prompted many famous artists she approached to refuse to speak on camera:
"John Legend was the only one," who participated, Hampton said. "I asked Jay-Z, I asked Mary J. Blige, I asked Lil Kim, Erykah Badu, Dave Chappelle…" But they all said no. "I mean, most people just don't want to touch it. I remember Ahmir ["Questlove" Thompson] was like, 'I would do anything for you but I can't do this.' It's not because they support him, it's because it's so messy and muddy. It's that turning away that has allowed this to go on."
But it's not just celebrities who have declined calling out Kelly; some of his remaining fans are still unwilling to let go of him or his music, according to Hampton.
"In the docuseries, [journalist and filmmaker] Nelson George talks about why it's so difficult for us to turn away from someone like R. Kelly because we don't necessarily associate the songs with him, we associate them with things in our life. So it's not when we hear 'I Believe I Can Fly' we're thinking about, him, we're thinking about our niece's eighth grade graduation, or hear 'Step in the Name of Love,' it's our cousin's wedding," she said.
Billboard has reached out to R. Kelly's lawyer for further comment, but has gotten word yet.