Stream: Eminem— "12 Days Of Diss-mas" countdown
Posted on December 27th, 2018
by Derêka K. Bennett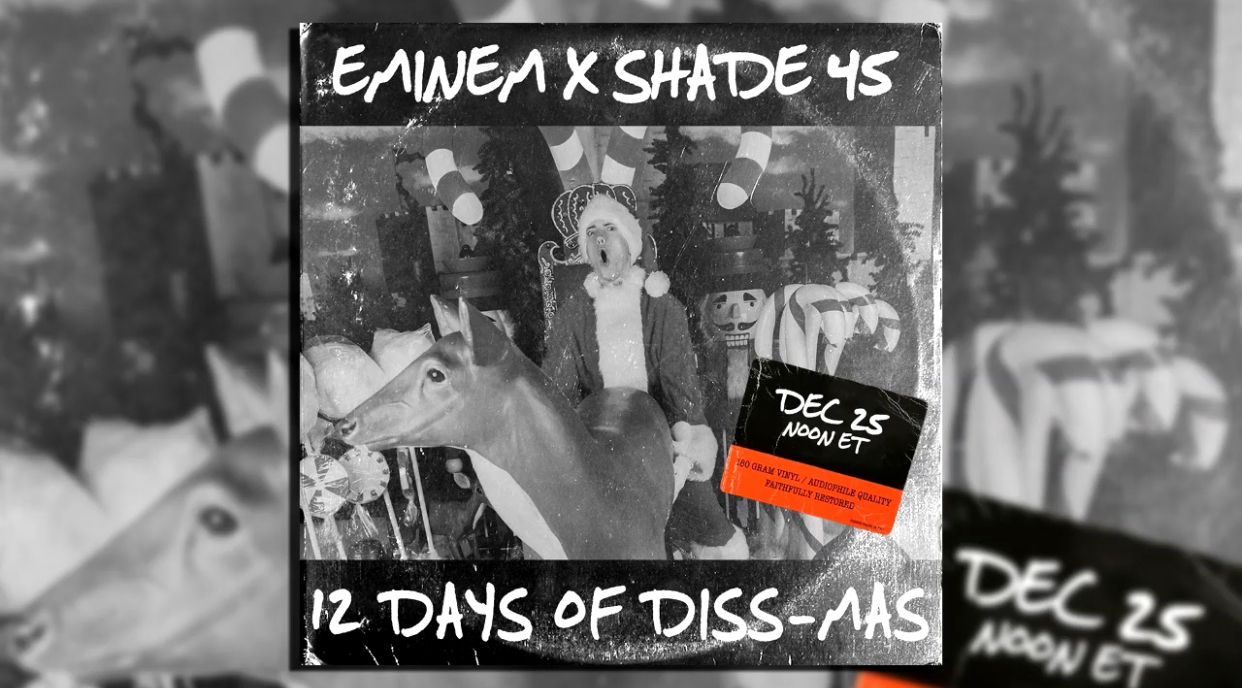 Eminem linked up with the Shade45 for the holiday on Tuesday (Dec. 25) to count down the "12 Days of Diss-Mas." Em, manager Paul Rosenberg and DJ Whoo Kid decided to for a 40-minute run through some of rap's greatest diss tracks on Marshall's SiriusXM station.
They started off with KRS-One's iconic 1987 track "The Bridge is Over," which was aimed at Marley Marl and MC Shan. Then they touched on Roxanne Shante's "Roxanne's Revenge" track slamming UTFO.
They even ran through MC Lyte's "10% Diss," which was directed towards MC Antoinette for using the same loop on her single "I Got An Attitude." The list of tracks also included LL Cool J's "Jack the Ripper," N.W.A's "Fuck Tha Police," Ice Cube's "No Vaseline," Dr. Dre's "Dre Day" and many others.
During the show, the crew also touched on Eminem's obsession with collecting classic rap singles and albums on cassette and fasciation with LL Cool J. "'Jack the Ripper' was a tough fucking song," Em said. "One of the greatest all-timed diss records ever." Check out the full podcast below.