Vic Mensa On Kanye West: 'I'm Not Even Mad at Ye No More'
Posted on December 12th, 2018
by Lupe LLerenas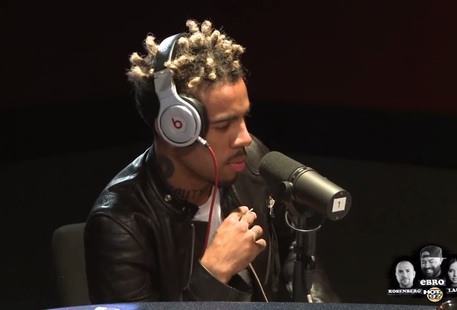 With his new album set to drop this week, Vic Mensa is in promo mode. The Chicago rapper made a quick stop to Hot 97 to talk about a slew of topics from his upcoming EP, Hooligans, his relationships with Akademiks and Kanye West plus more.
"I've really been coming to see that particular situation through a different lens as well," Vic told Ebro. "I'm dealing with some family stuff right now where a family member is really going through some things mentally. And yo, bipolar, etcetera, is no joke. The things you will do, you know what I'm saying? Whatever stimuli puts your mind in that mind frame, the things you will do, I'm not even mad at 'Ye no more. I feel for him because that shit is crazy. Bipolar people, they go through it."
Check out Vic Mensa's interview below.