Karen Civil & Cozz Celebrate FRIENDSGIVING In New Reality Show on BET
Posted on November 20th, 2018
by Kadijat Salawudeen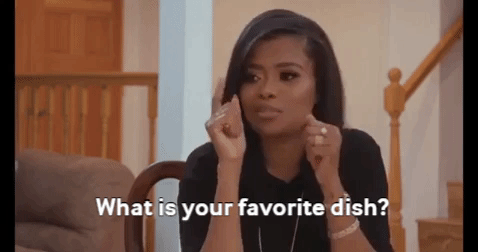 Have you ever wondered what it would be like to spend Thanksgiving with Dreamville rapper Cozz?
Find out for yourself as BET premieres Friendsgiving,
a two-part reality show that brings together a special group of friends who so happen to be some of your favorite artists and celebrities!
To celebrate Thanksgiving like never before is Friendsgiving executive producer, Karen Civil.
As media maven and host of Good Looking Out on Complex, she understands how to bring the perfect balance of humor and sensitivity to the dinner table.
"It's always great stepping outside my comfort zone to co-create and executive produce content to help move our generation forward," says Karen.
In part 1 of the reality show, Cozz puts the word out that food and drinks will be served at his new crib. Before you knew it, the lovely Ms. Civil stood by his side to assist in welcoming the Thanksgiving guest list that dreams are made of.
Along with other famous, but familiar faces, we see the one-and-only Kap G, Roc Nation's Victoria La Mala, Eric Bellinger, G Perico, viral comedy sensation Nick N Pattiwhack and "Times-Up" activist Mir Harris.
In addition to all the key figures shown on the screen, this year's BET Friendsgiving welcomes tech guru-turned-television-producer and Founder of Orchard Operations, Dez White. White who is also the developer behind Blac Chyna's #1 selling app (in addition to the recent Nicki Minaj special "A Night With The Queen." So kindly agreed to produce the Friendsgiving special.
He explained in an interview,"Executive producing alongside Karen Civil again was an easy yes after the Nicki Minaj special that she asked me to hop aboard with her and Dreamville. Karen is a visionary and working with Cozz and Echo Hattix was amazing. I hope viewers enjoy this special as much as we did making it."
Though he may be the man of the house, Cozz expresses through laughter that, "I don't have guests often…I don't like people."
The group of R&B singers, rappers, and activists, laugh, joke, and reflect on what they're most grateful for during the Thanksgiving holiday. Things also begin to get sad when the mention of Mac Miller nearly brings Karen to tears.
Moreover, Friendsgiving is an exclusive look into the lives of some of our favorite artists. When they're not performing or recording, they're spending time with friends and famous "family."
Watch Episode 1 (Tuesday, November 20th)
Watch Episode 2 (Wednesday, November 21st)