Crime Mob Says Mike Will Made-It Wants To Sign Them
Posted on November 16th, 2018
by Lupe LLerenas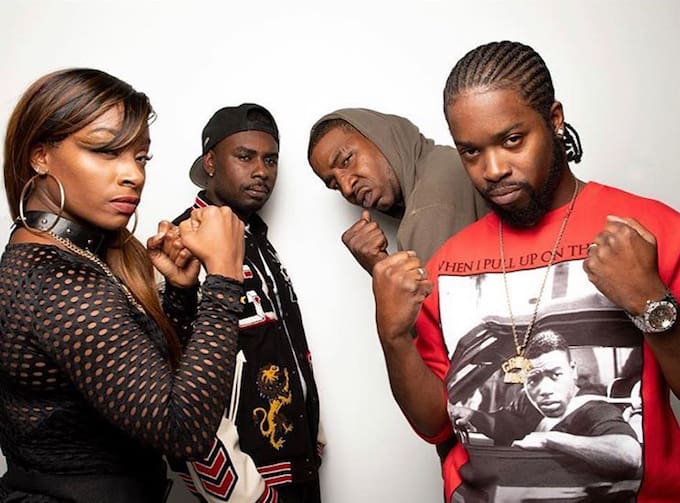 Crime Mob, best known for their 2000s hits "Knuck If You Buck" and "Rock Yo Hips," are making a quick comeback. The Atlanta group consisting of M.I.G., Cyco Black, Princess, Lil Jay, Diamond, and Killa C returned on the brand new soundtrack to Creed II: The Album.
The Hip-Hop group recently spoke with Complex about teaming up with Mike Will-Made-It, signing to his label, working on a new album, and much more.
How did you having a song on the Creed II soundtrack come about? 
Lil Jay: I think Mike Will took a liking to us. We did a Red Bull concert last year and we did "Knuck If You Buck." He gave us jerseys and stuff and we came there and showed out. He brought us to the studio and he liked our vibe. With Creed II, I guess he was thinking, "Okay, who can I put on there that can complement the album as far as fight music?" And who better than Crime Mob, that put one of the crunkest club songs out?
What are your plans now that the soundtrack is out? 
Lil Jay: Well, Mike Will wants to sign us to the label. When everything goes through, you'll see us on Ear Drummer Records/Interscope. Crime Mob album number three will be distributed to the world.
How did the song change between 2013 and what we're hearing today?
Lil Jay: Nothing changed at all. The hook was already on the beat, but we just never got around to finishing it. The intentions for the song was supposed to be for the third Crime Mob album. It was something that was just in the folder tucked away. So from Mike's perspective, all he heard was a hook and a beat.
Check out their full interview here and if you haven't listen to Creed II: The Album, click here.