Migos Star In James Corden's 'Carpool Karaoke', WATCH:
Posted on November 14th, 2018
by Derêka K. Bennett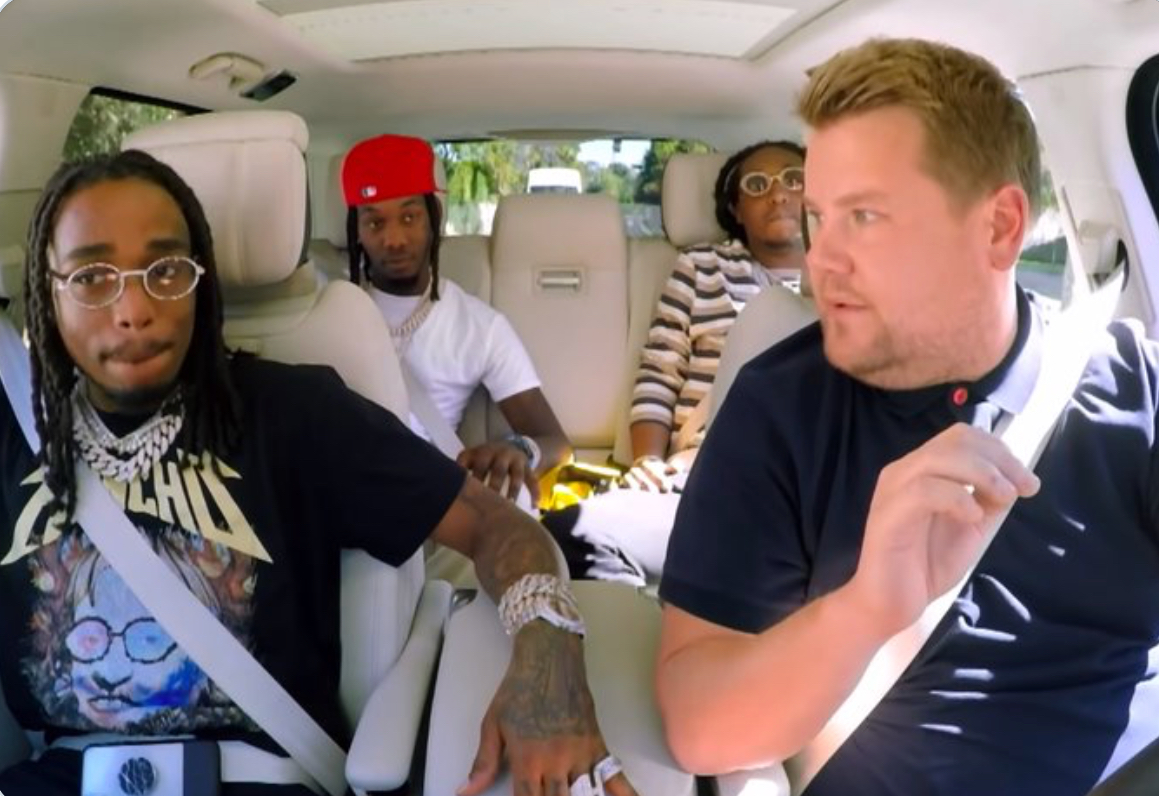 The Migos were the recent guests on James Corden's Carpool Karaoke series.
While riding through Los Angeles in James' SUV, Quavo, Takeoff and Offset joined in on a rap along to a handful of classic and current r&b and hiphop songs. You'll see the rap trio rapping along to some of their own songs, including "Walk It, Talk It" and "Bad and Boujee. " You'll even see them jamming out to some Whitney Houston.
Watch the episode below.