LISTEN: Think It's A Game Records' New Single "Live That Life" Ft. YFN Lucci, Rich Homie Quan, & Garren
Posted on October 26th, 2018
by Derêka K. Bennett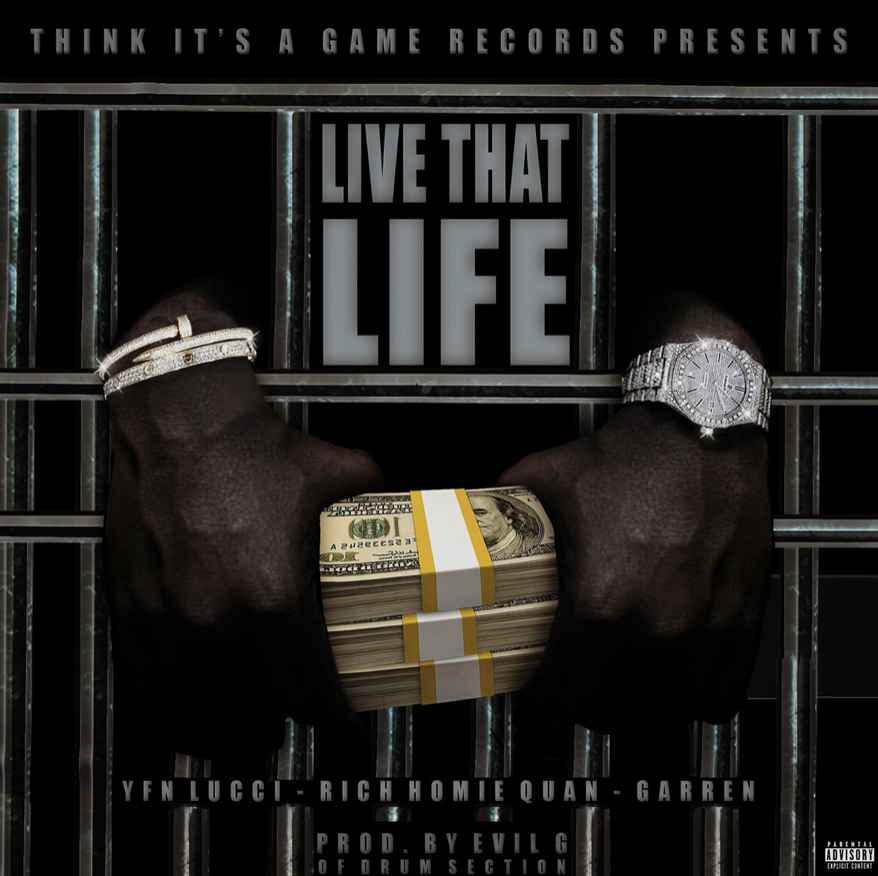 Think It's A Game Records presents a new single called  "Live That Life." The song features  YFN Lucci, Rich Homie Quan, and Garren.
The song precedes the forthcoming release of the label's first-ever official compilation album, slated for release early 2019, making "Live That Life" the mark of an historic moment for the Atlanta label.
"The entire team is excited about this legendary collaboration on 'Live That Life' for Think It's A Game", says CEO Girvan "Fly" Henry.
On the track, fans will hear Quan pay tribute to his time with the label as its inaugural flagship artist. But overall, all three artists deliver heavy, acidic bars over the hypnotic beats from Evil G.
Stream the new single below: