Posted on October 15th, 2018
by Lupe LLerenas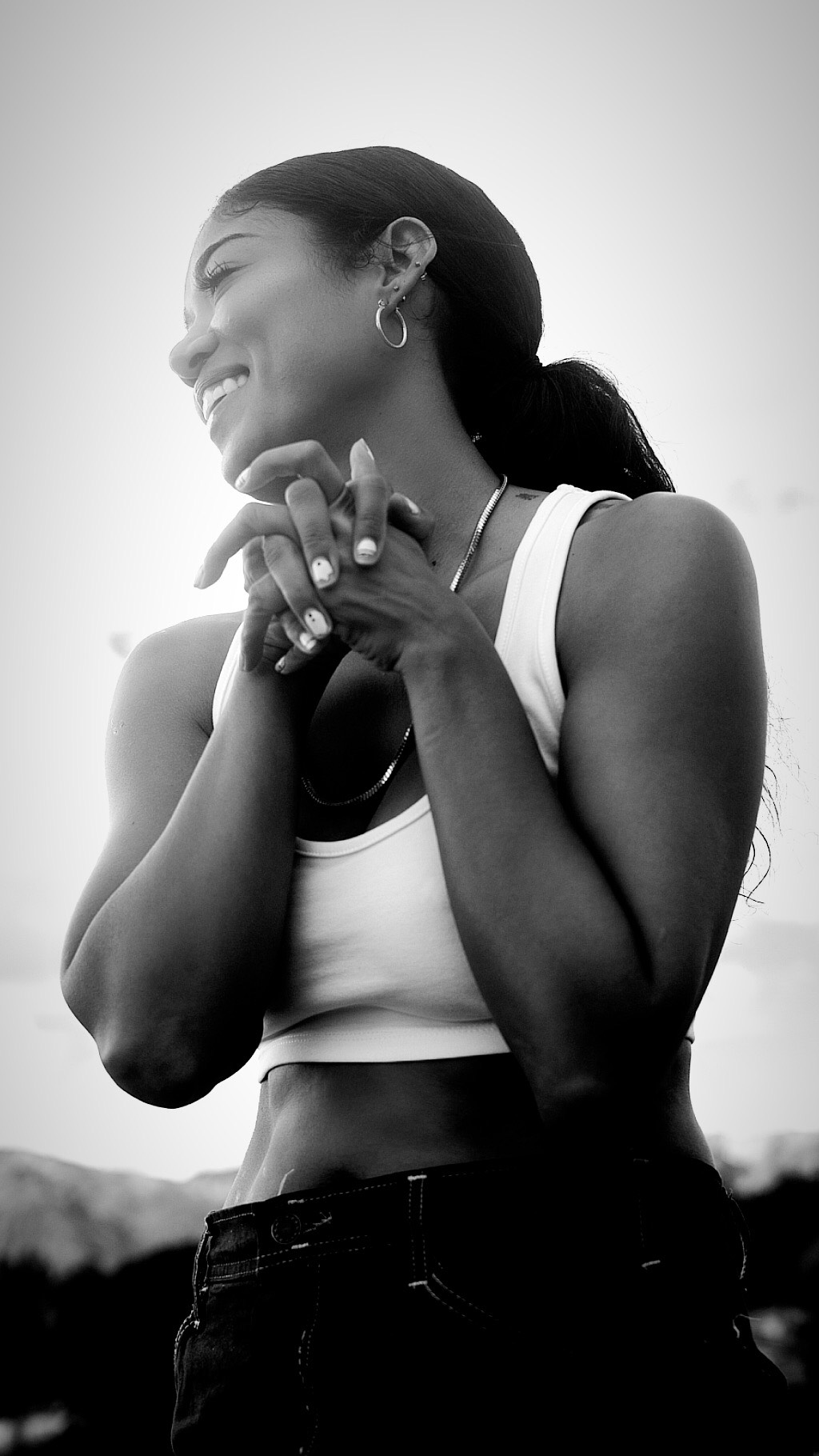 Mila J is a woman on the move. Born and raised in Los Angeles, Mila J fancied her musical styling in the same light as her singing and rapping idols TLC, and Missy Elliott.
Add to her singing and rapping combo, her passion for dancing, and her ability to write song lyrics, it seemed apparent that she aimed to achieve the same level of acclaim and prosperity as those pop icons.
Mila J's innate self-confidence and embrace of her true fearless and resilient nature over the years primes her for the artistic and commercial breakthrough she's been working towards all her life.
Earlier this year, she decided to drop an EP every month, for a whole year of vibrant, soulful, heartfelt, and fun music to give the world the full "MILA J experience."
The KarenCivil.com team recently sat down with the R&B singer-songwriter to talk about her music career, the creative process of writing music, growing up in the West Coast and much more.
Check out our latest Civil Scope with Mila J below and stay tuned for much more!
You're born and raised in the heart of Los Angeles, how has the city influenced your sound throughout the years?
Mila J:  I definitely think being from Los Angeles has played a role in my sound because growing up, I liked a lot of the hip-hop from here. I was a big Snoop [Dogg] and [Dr.] Dre fan. The first album I ever bought was The Chronic, so I was always into the West Coast hip-hop vibe and I just think it leaked into my sound. Obviously, I'm always trying to merge hip-hop with R&B with my sound.
Earlier this year, you decided to roll out with a twelve series EP release project. What sparked the idea of wanting to do that?
Mila J: It was definitely something I wanted to talk about. It was about a true story and being in a relationship I really never spoke about. I thought it was a cool way of telling this story through different stages in songs and I decided on the 12 EP project series. So it follows the same calendar that the relationship did with each month and where I was at in the relationship.
How was the creative process for each EP?
Mila J: The difference about this project is that all the music I'm doing is in real time. It's nothing that I've had recorded months back, everything is in this very moment. Even though the relationship was years back, me recording the music is right now. It's just the mastering the takes the longest or I should say, time-consuming.
Now with each EP you have songs like "People Watchin" and "Business and Pleasure." However, if you could choose a song from any of the EP's you've dropped thus far that detail a very special moment for you, which one would it be?
Mila J: Going back to the January EP, I have a song that's called "Coldest Shoulder in the West," where I share the time when an Ex once told me 'why are you so cold? How are you getting over this relationship so quickly?' and I feel like often times, after a break-up we do things for the other person to see and this song it more of 'it's over. It's done. Let's move on' type of situation. I definitely would say it's a good self-reflection song.
You also have your official Mila J app. Talk to us about that?
Mila J: Oh yes, I'm so excited for the my app. It's so cool to go to the app store and see my app in there. So the Mila J app is basically me creating a world for people to dive into and see me. It has behind the scenes, the makings of songs, hosting meet and greets, and just overall, special content no one gets to see unless you have the app.
Nowadays we're seeing the influence of so many rising women of color in male-dominated fields, what's your take on that?
Mila J: I think it's super dope that we're seeing the influence of so many women of color. And while we still have ways to go, we're seeing and experiencing so much diversity in places I really never saw growing up. On top of that, I was lucky enough to have parents that always motivated me and encouraged me to do dope things. I really never had a barrier because my parents were always there and till this day are so supportive. I grew up seeing my mom be a stay at home parent, raising 5 kids while my dad was at work so I always saw myself being able to do anything, thanks to her. And another thing, growing up, I would always see the blonde hair, blue eye person in magazines, and now, I see the reflection of myself in magazines, T.V., and billboards. It's beautiful!
Last but not least, we're in the 4th quarter of 2018. Aside from the rest of the EP series that you have set to drop, what else are you working on that fans can expect from Mila J?
Mila J: I definitely dove into some acting. Those projects haven't been released yet but I did a movie that's starring Teyana Taylor, T.I., Lil Duval, and DC Young Fly. It's called "The Trap," I'm not sure if the title is going to change but it's a super fun movie. I did another musical style movie, where I play a rapper called "Howard High." So I definitely want to get into more acting but other than that for 2019, I want to do a lot more touring, drop a full-length album and the visuals that will connect with the EP series from January through December.