Fran Drescher Wants To Cast Cardi B As Her Daughter For 'The Nanny' Reboot
Posted on October 11th, 2018
by Aisha Buchanan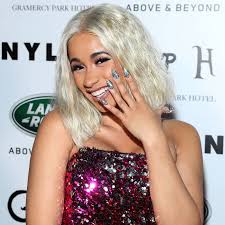 Who doesn't remember Fran Drescher's legendary role in The Nanny? The 1990's sitcom series is looking to make a comeback! But this time, they're eyeing the Bodak Yellow queen herself, Cardi B.
Drescher stopped by PeopleTV's Chatter on Wednesday and spoke about a potential revival of the 1990s sitcom.
"I'm totally down with doing it. I don't know what is going on with some of these networks out there because they do not seem to be hip to the fact that there's an obsession amongst millennials for the show and moi!…
 Although plans for the show's reboot is unofficial, Drescher hopes to cast Cardi as her daughter. The idea for the casting stemmed from Cardi's head-to-toe cheetah ensemble during Milan's Fashion Week. Cardi attributed her look to  Drescher.
"I was so flattered. I just thought she paid homage to me wearing animal print and said 'Fran Drescher….And then I got my juices flowing and thought, 'Wait a minute, she's from New York, we both have funny voices, she could be my daughter!'"
View this post on Instagram
While the news for the show's revival is unofficial, Dresher says that she's on board for the project despite little interest from current networks