Cozz Joins Dom Kennedy On The "Win Or Lose Tour"
Posted on October 10th, 2018
by Lupe LLerenas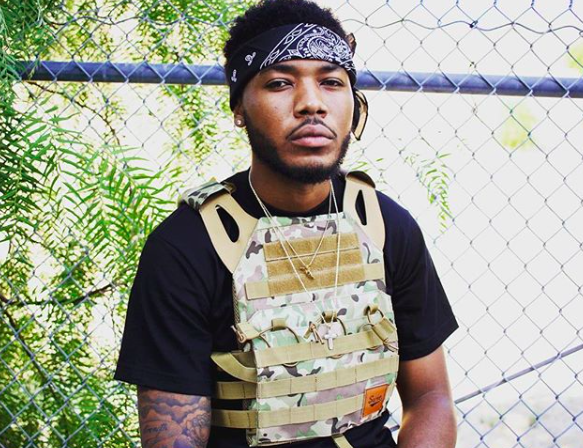 Creating a fresh blend of cerebral introspection and brash attitude, it's no wonder that J. Cole tapped Cozz to be the L.A. representative on his Dreamville label. Striking out on the road for the second time this year, Cozz announces his role as the primary support at on Dom Kennedy's "Win Or Lose Tour."
Kicking off on October 28th in Detroit, the "Win Or Lose Tour" spans the nation, reaching Chicago on Halloween night, stopping in New York City's Sony Hall on November 3rd, and passing through several other major markets in the East Coast, South, and Midwest before heading to Cozz's home West Coast for a 12 dates.
To accompany the tour announcement, Cozz shares The Effected Tour Documentary, a new short film that provides a glimpse at life on the road during "The Effected Tour." The Effected Tour Documentary features numerous clips of crowds wilding out to Cozz's performances, as well as behind-the-scenes glimpses that showcase Cozz's charm, determination, and sense of humor.
Check out the tour dates for the  "Win Or Lose Tour" below and watch The Effected Tour Documentary here.
"Win Or Lose Tour" Dates (Dom Kennedy & Cozz)
10/28/2018 – Detroit, MI – St Andrews Hall
10/30/2018 – St Louis, MO – Fubar
10/31/2018 – Chicago, IL – Park West
11/3/2018 – New York, NY – Sony Hall
11/4/2018 – Philadelphia, PA – The Trocadero Theatre
11/7/2018 – Toronto, ON – The Opera House
11/8/2018 – Baltimore, MD – Rams Head Live!
11/9/2018 – Silver Spring, MD – The Fillmore Silver Spring
11/10/2018 – Charlotte, NC – The Underground
11/11/2018 – Atlanta, GA – Masquerade (Heaven)
11/13/2018 – New Orleans, LA – The Parish @ House of Blues
11/15/2018 – Houston, TX – White Oak Music Hall
11/17/2018 – Albuquerque, NM – Sunshine Theatre
11/18/2018 – Denver, CO – Cervantes Masterpiece Ballroom
11/20/2018 – Tempe, AZ – Marquee Theatre
11/23/2018 – San Luis Obispo, CA – Fremont Theater
11/24/2018 – Ventura, CA – Ventura Theater
11/26/2018 – San Francisco, CA – The Regency
11/28/2018 – Portland, OR – Hawthorne
11/29/2018 – Seattle, WA – The Neptune
12/1/2018 – Santa Cruz, CA – The Catalyst
12/2/2018 – Sacramento, CA – Ace of Spades
12/5/2018 – Las Vegas, NV – Vinyl
12/7/2018 – San Diego, CA – SOMA