Chance The Rapper, Sza &Travis Scott Set To Perform At The MAC Miller: A Celebration of Life Benefit Concert
Posted on October 2nd, 2018
by Derêka K. Bennett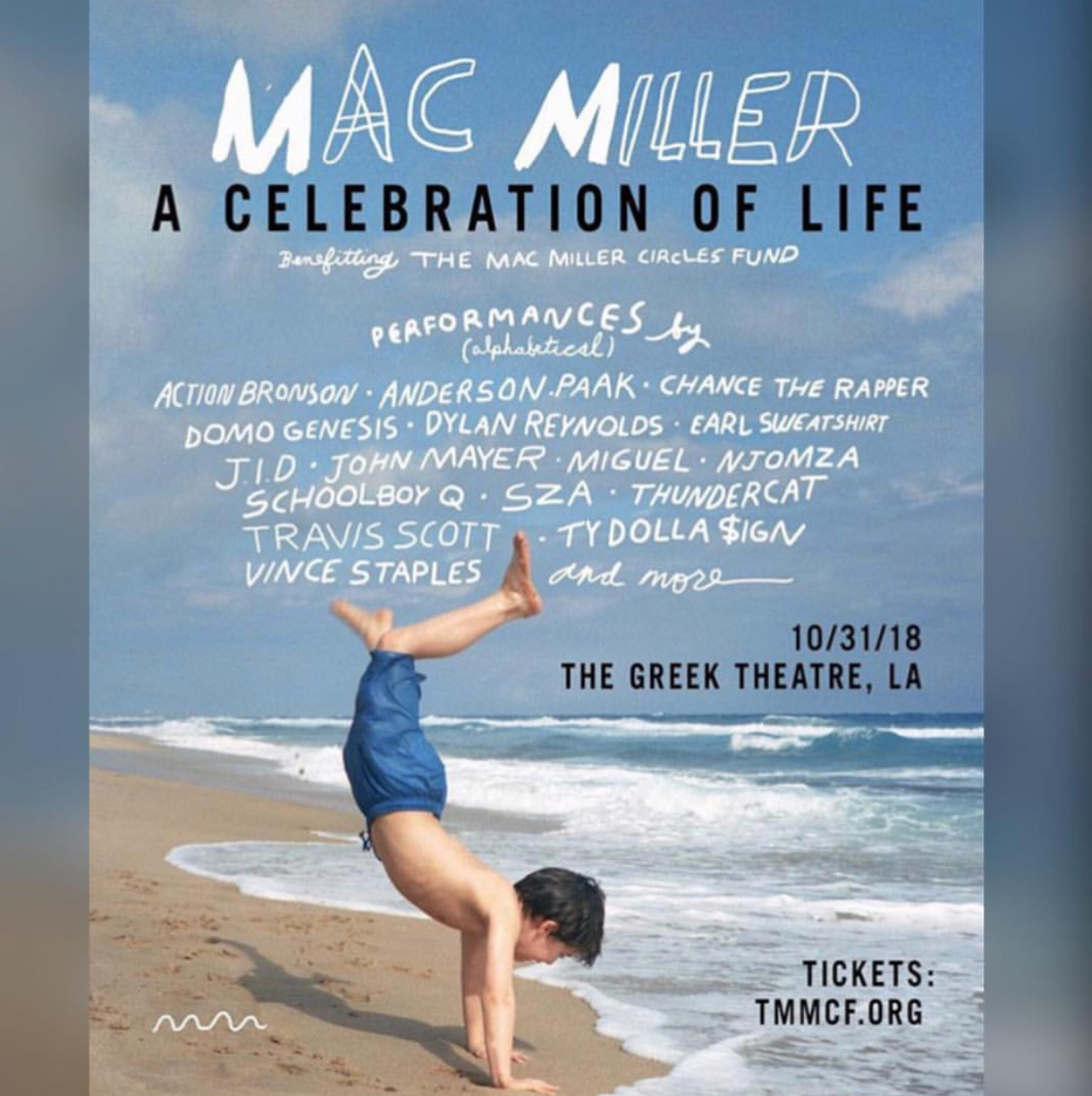 Since the unfortunate loss of Mac Miller; family, friend and fans have been celebrating his life in different ways. Mac's life will continue to be celebrated at a concert that is scheduled to take place at the end of this month.
Mac Miller's mother, Karen Meyers announced the Mac Miller: A Celebration of Life concert with a flyer to go along with it via Instagram on Tuesday (Oct. 2).
"Thank you to all the artists, friends and partners for helping to bring this all to fruition in honor of wonderful Malcolm…who is in all of our hearts," she wrote.
The show raise money for the Mac Miller Circles Fund, which is a fund that honors oMac's commitment to the arts. Check out the flyer and date of event below.