Machine Gun Kelly Breaks Down His Feud With Eminem & More On The Breakfast Club
Posted on September 20th, 2018
by RK Jackson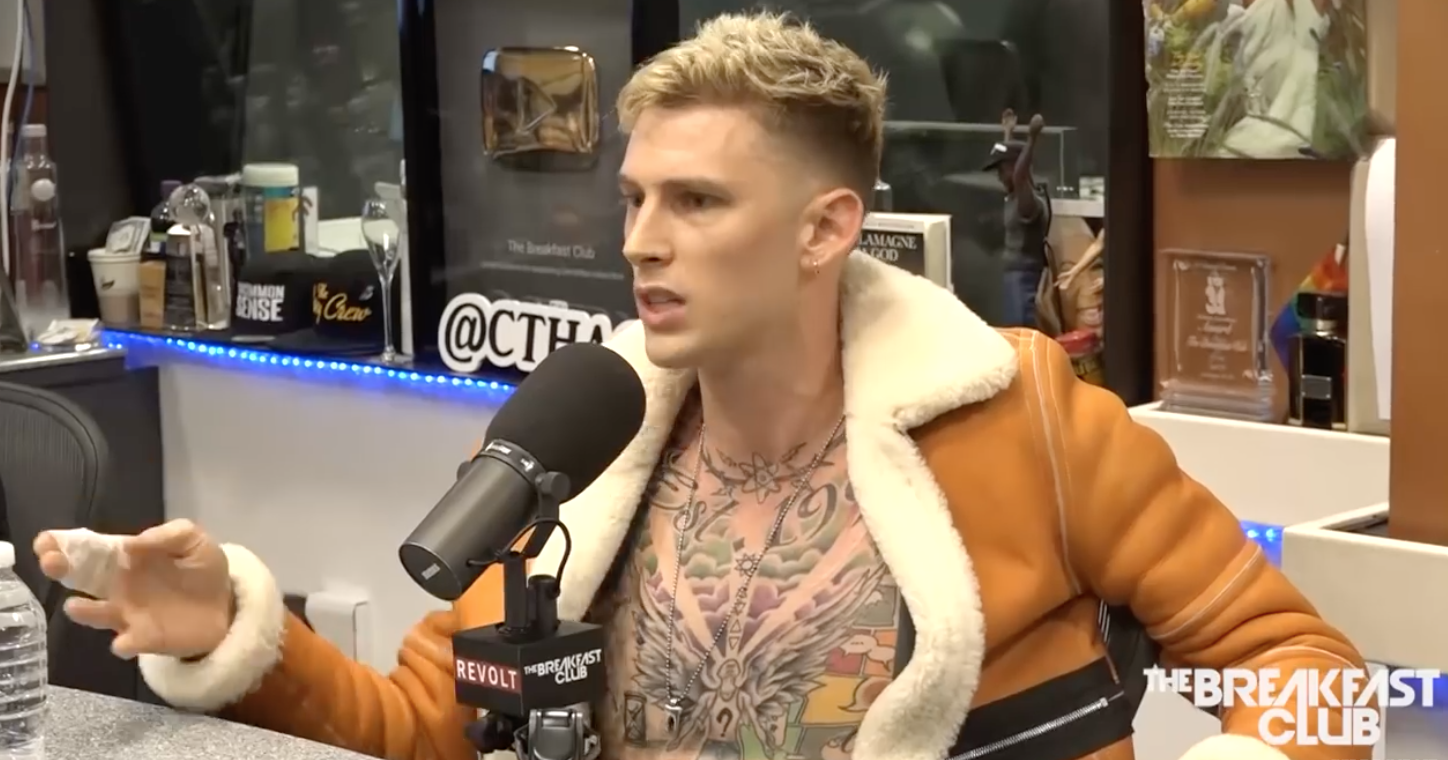 'Rap Devil' MGK dropped by The Breakfast Club to break down his feud with labelmate Eminem, Halsey rumors and more. The two rappers have been firing off diss tracks over the past month and things have gotten ugly. Their beef stems from a Tweet MGK posted in 2012 about Eminem's daughter Hailie, calling her "hot as f*ck." MGK claims the two settled it privately six years ago and that the call out on Kamikaze was a total surprise. Hailie was 16 at the time, but MGK claims he didn't know how old she was.
"I'm a father. I have a 9-year-old daughter. I get it. One hundred percent. Can I apologize? Can I take the tweet down? Sure. But a public apology? Come on, man." MGK won't apologize publicly because of Eminem's reputation for "shitting on dead people" and "Christopher Reeves, who was in a wheelchair." He also says that it was "a silly comment to have started all of this."
According to MGK, the company is divided over the rappers' beef with each other. "The problem comes when the people assigned to work for me aren't working," MGK said on The Breakfast Club. "They're picking sides."
Check out the full interview and let us know your thoughts!