Eminem Drops Machine Gun Kelly Diss, "KILLSHOT."
Posted on September 14th, 2018
by Derêka K. Bennett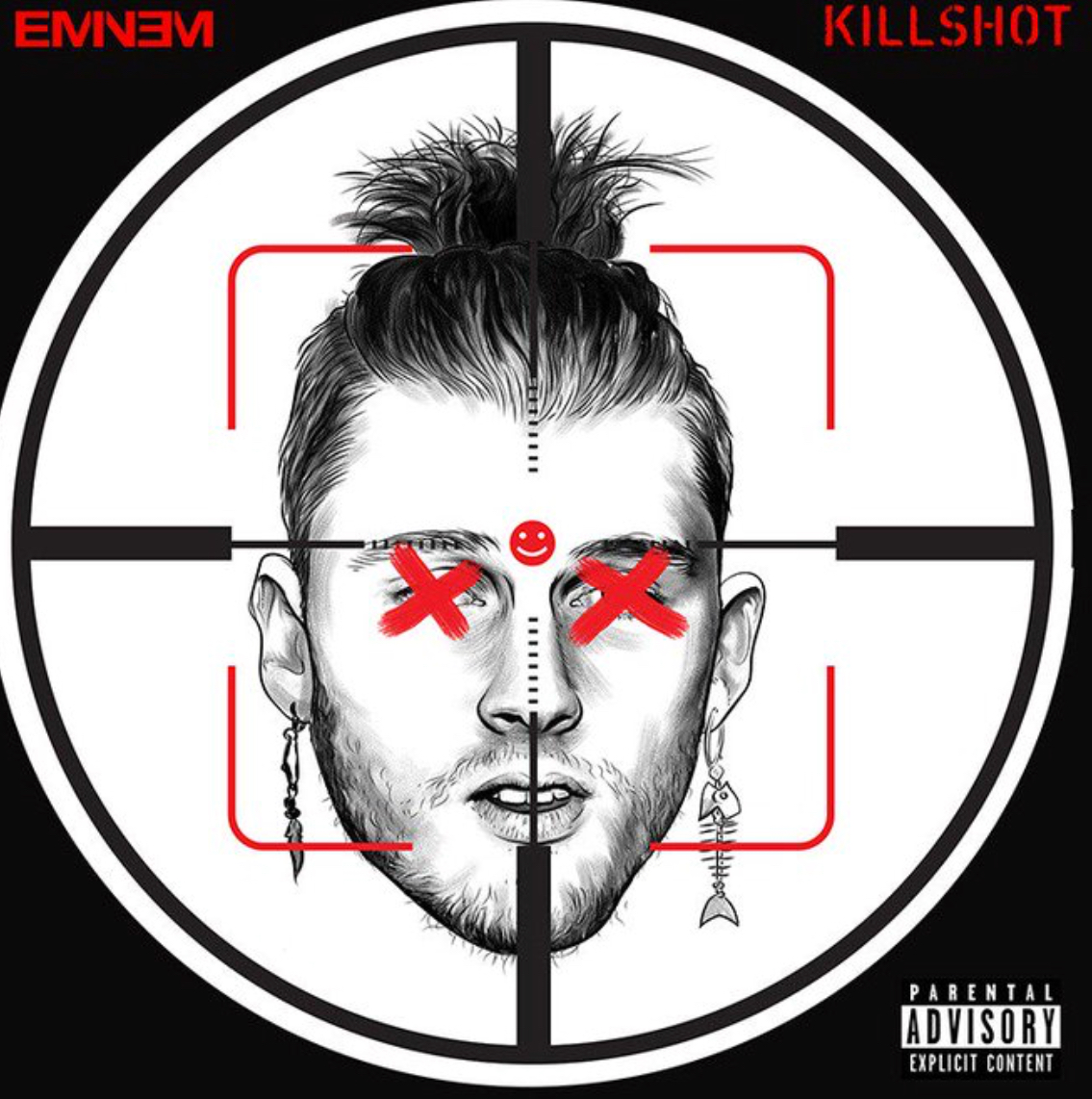 Finally! The response we've all been waiting for. As you know, Machine Gun Kelly and Eminem have been at each other's throats since MGK dissed him on the track, "Rap Devil."
Since then everyone has been waiting on Em to hit back. So far he's made a few comments in interviews saying he doesn't care about the rapper and beefing with him is only making him more relevant, but what the people really wanted was a diss track and now it has arrived.
Em unleashed his anger towards Machine Gun Kelly with a diss track titled, "Killshot." The rapper starts the song off by mocking MGK's "Rap Devil" line about Em having a "weird beard" and then goes into the first verse.
"Wait, you just dissed me?/I'm perplexed/Insult me in a line, compliment me on the next, damn/I'm really sorry you want me to have a heart attack/I was watching '8 Mile' on my Nordic track/Realized I forgot to call you back/Here's that autograph for your daughter/I wrote it on a Starter cap."
Check out the song below.