Post Malone "Can't Believe How Many People Wished Death on Me" After His Plane Lands Safely
Posted on August 21st, 2018
by Lupe LLerenas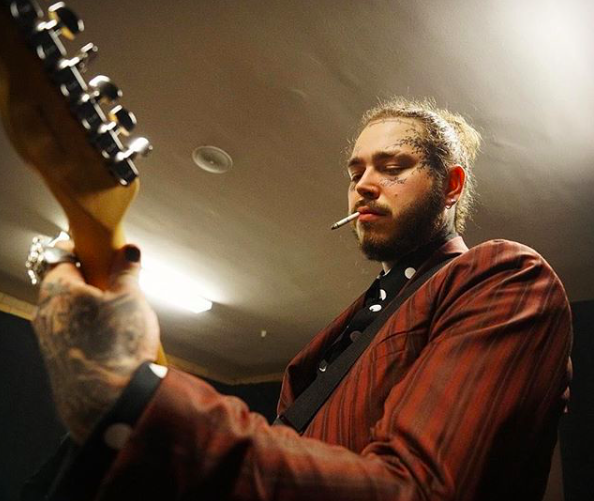 A private plane carrying Post Malone a night after he performed at MTV's VMAs made a successful emergency landing at a regional New York airport after its tires had blown during takeoff.
The jet landed without incident this afternoon at New York Stewart International Airport in Newburgh, NY, where multiple emergency vehicles were waiting.
News that the flight might be carrying Post Malone among its 16 passengers spread quickly,  the Associated Press said.
The "Better Now" rapper posted on Twitter after the landing:
i landed guys. thank you for your prayers. can't believe how many people wished death on me on this website. fuck you. but not today

— Beerbongs & Bentleys (@PostMalone) August 21, 2018
The jet took off this morning from New York's Teterboro Airport bound for London Luten Airport, according to Federal Aviation Administration officials. Malone was headed to England where he has gigs this week at the Reading Music Festival (Friday) and Leeds Music Festival (Saturday).
We're glad to see things turned out for the best and that everyone on the flight is okay, including Post Malone.