Watch YG, 2 Chainz & Big Sean Perform 'Big Bank' On The 'Tonight Show'
Posted on August 15th, 2018
by Derêka K. Bennett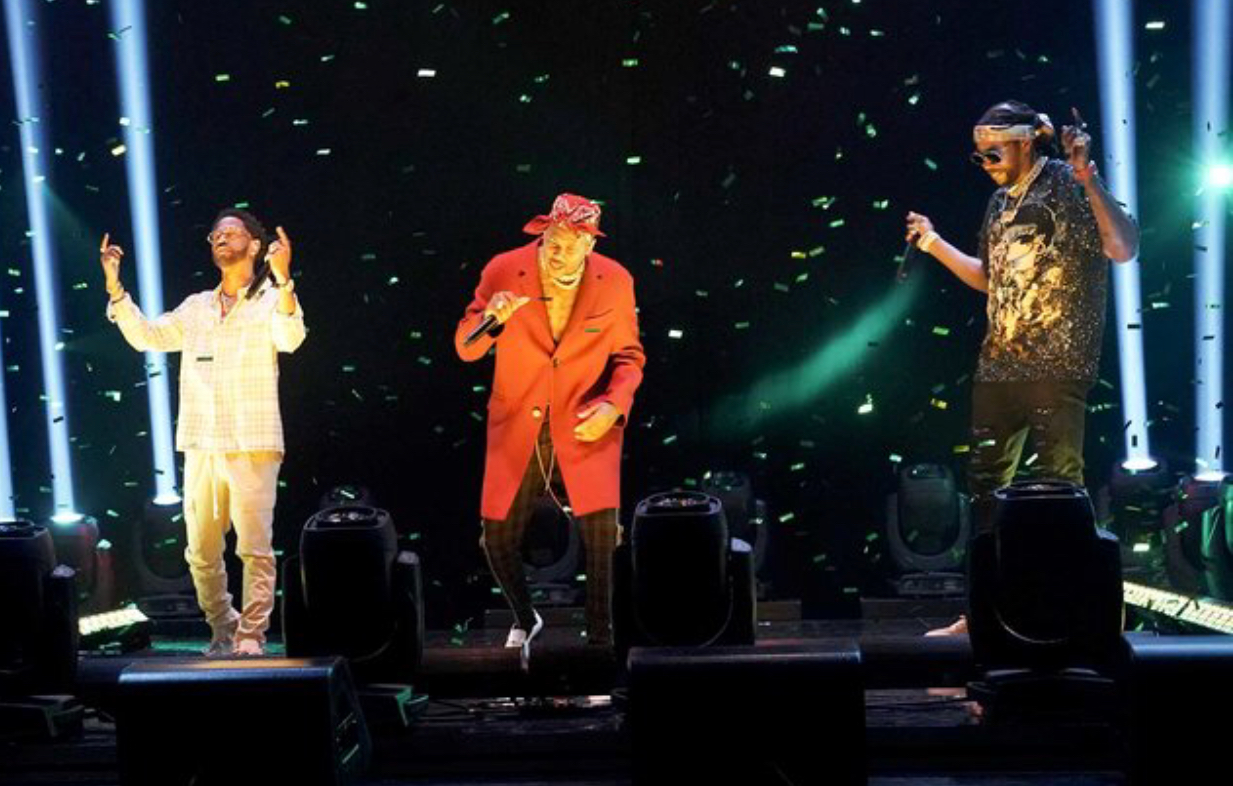 YG, 2 Chainz and Big Sean bodied their performance on the stage of the Tonight Show  on Tuesday, Aug. 14. The three performed the song "Big Bank," which is from YG's Stay Dangerous Album.
YG came on stage solo rapping the first verse of the song, wearing a red overcoat and bandana with no shirt and leather pants. After the chorus, 2 Chainz stepped in with a sparkling black t-shirt, skinny jeans, a gold headband and sunglasses. Big Sean joined after the second chorus, wearing a plaid shirt and white pants.
Check out the performance above.