Dr. Dre Is Mixing Anderson .Paak's New Album
Posted on July 11th, 2018
by Lupe LLerenas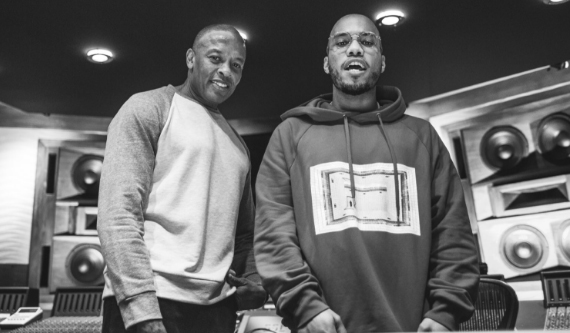 The wait for Anderson Paak's new album may be coming to an end. Dr. Dre has started mixing the final product, according to an Instagram post by Ty Cannon, who is Aftermath Entertainment's Head of A&R.
"Mixing @anderson._paak Album!" Cannon wrote in the caption of a photo of Dre doing work in the studio. He added the hashtags, "#Aftermath #AndersonPaak #DrDre #Frequencies," the latter potentially teasing the project's title.
Also, OnSmash posted a text message exchange between Dre and .Paak confirming the Hip Hop mogul's role in the album.
"Just finished mixing … shit's dope," Dre wrote. "I'm starting … tonight. Here we go!!!"
Dre added, "Thank You for letting me just do my thing with your project. I promise I won't let you down. I'm in it!!!"
Anderson .Paak's album is expected to arrive sometime this year.