Queen Latifah Celebrates With Hip-Hop Legends at Essence Festival
Posted on July 9th, 2018
by Asia Mobley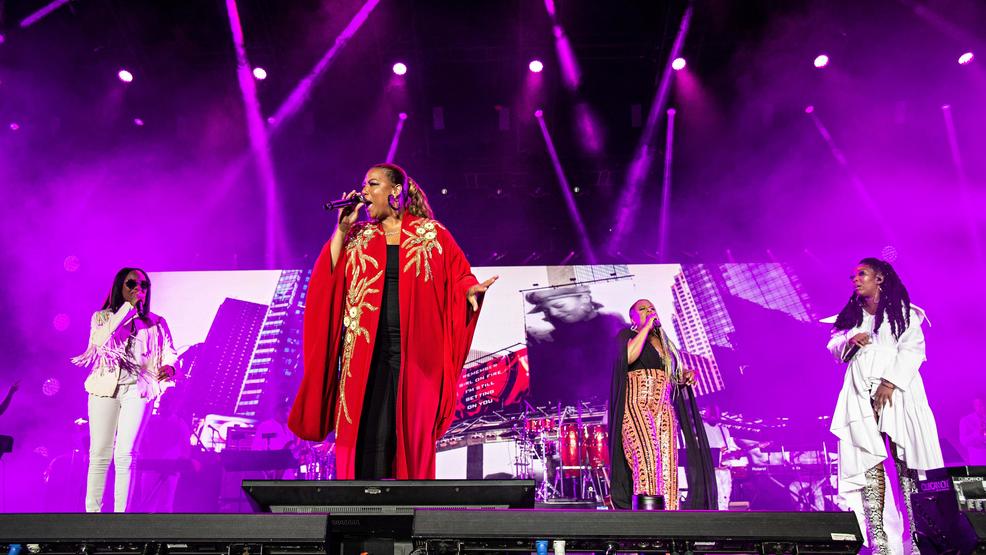 Iconic women in the music industry sparkled their #BlackGirlMagic at the Essence Festival, where Queen Latifah used her debut performance to celebrate "Ladies First" and her 30 years in the game.
Latifah was one of the headliners on the festival's main stage Saturday (July 7) and was joined  by hip-hop legends MC Lyte, Yo-Yo, Salt-N-Pepa, Missy Elliott and Monie Love as well as rapper Remy Ma and R&B singer Brandy. She also entertained the audience with her vocal skills, showcasing her love of jazz with a rendition of Phoebe Snow's "Poetry Man," which she dedicated to her mother, who died this year of a heart condition.
The New Jersey native holds several titles, and over the years she has transformed herself from rap royalty into a Hollywood legend. Throughout Latifah's career, she has always made it her mission to use her platform to promote women empowerment.
Let's take a moment to appreciate one of her classics, 'Ladies First' featuring Monie Love: