Civil Selects (R&B Edition): Etta Bond, Cherrie, Mahalia & Cousin
Posted on July 4th, 2018
by RK Jackson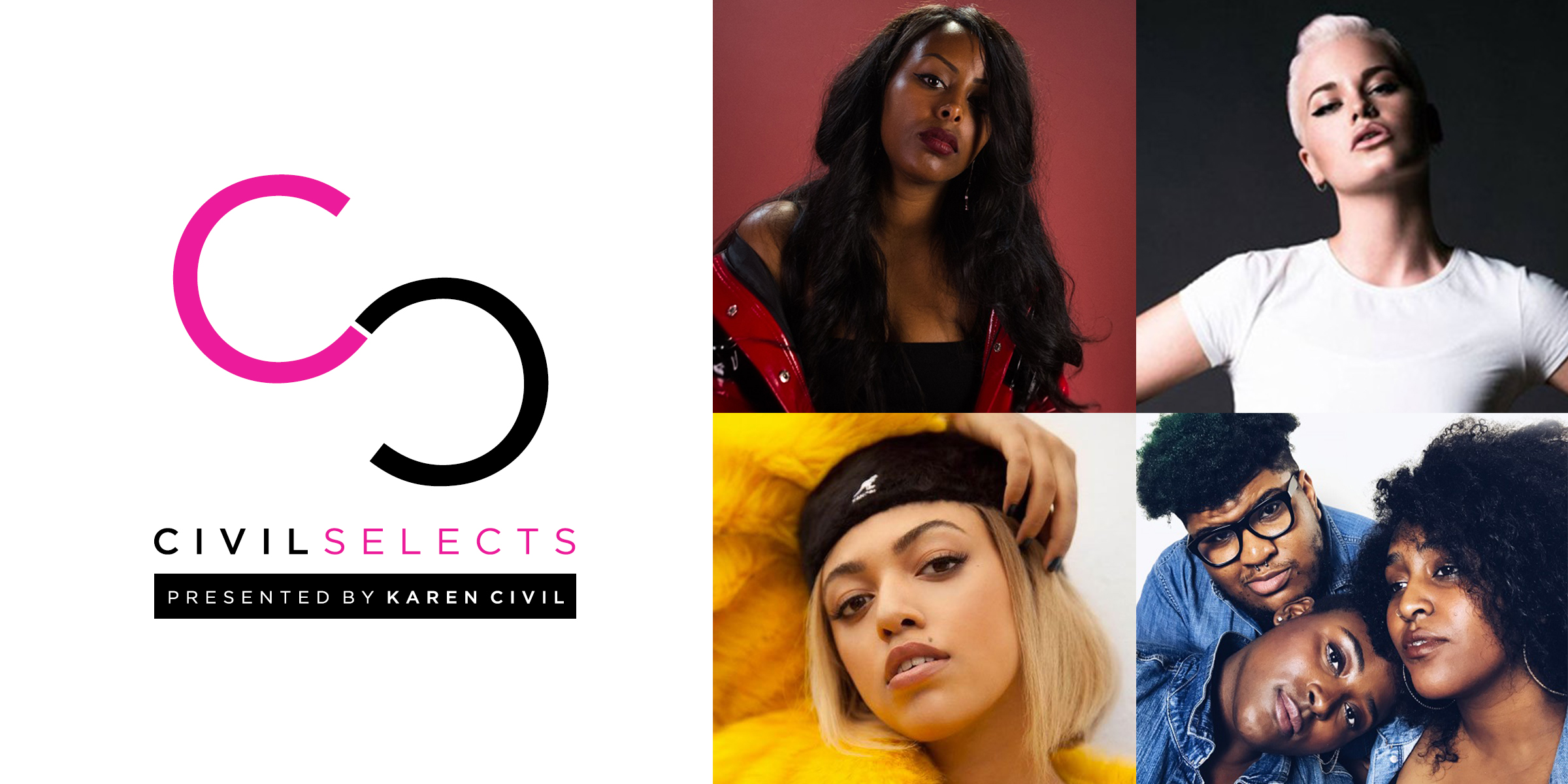 July is here with a new R&B Edition of Civil Selects. It's always our intention to find new talent and uncover hidden hits in the industry and this week is no different. Check out these sounds below and let us know what you think. All of our artists this month can also be found on our official Civil Selects: July playlist on Apple Music, add it here or stream below.
Artist: Etta Bond
Track: Surface (f/ A2)
Hot Take: The Cambridge born, London living singer takes R&B to another soulful area. Her husky tone and melodic harmonies compliment the tonality of 'Surface', a song about uncovering the truth behind someone's facade.
Artist: Cherrie
Track: Find You
Hot Take: A smooth afrobeat from the Swedish-based Somalian rapper/singer takes the production on 'Find You' to an elevated new height. Her voice is warm and effervescent in the song about finding her lover over and over throughout time. Her new project 'Araweelo' is available now and is a guaranteed soothing vibe.
Artist: Mahalia
Track: No Reply
Hot Take: An artist that is still fresh but has been buzzed about for a little over a year, Mahalia takes her sound over a sample of 'Bumpy's Lament' by Soul Mann & The Brothers (more recently Erykah Badu's 'Bag Lady'). 'No Reply' is a fresh flip on a classic soul standard on getting too many busy signals in relationships.
Artist: Cousin
Track: Comfortable
Hot Take: Oozing with chemistry, the new trio Cousin lament about a budding relationship over pillowy synths, sparse production, and horns. Comprised of Rob Milton, Kreion, and Muna Hiluf, the harmonic group plan on debuting their EP Best Life later this year.
Add our Civil Selects playlist below so you'll never miss our music selection updates!